Furi excels in efficient execution | Why I Love
Swordship designer Sandro Dall'Aglio praises the complexity of The Game Bakers' seemingly straight-forward boss rush action game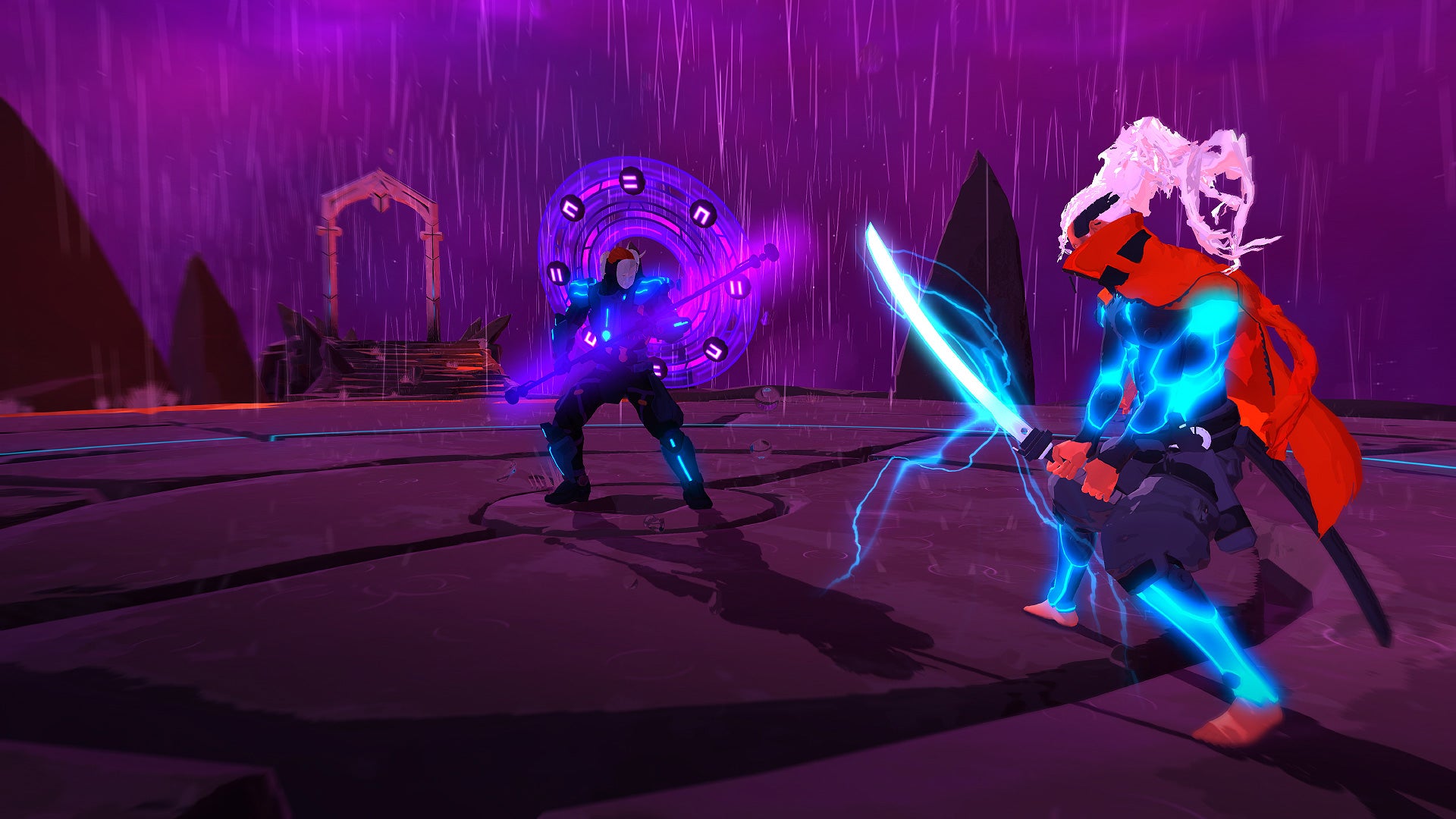 Why I Love is a series of guest editorials on GamesIndustry.biz intended to showcase the ways in which game developers appreciate each other's work. This entry was contributed by Sandro Dall'Aglio, Game Designer at Digital Kingdom, which will be launching futuristic lightning-fast dodge-'em-up Swordship today on PC, Xbox, PlayStation and Switch.
Concise game mechanics have always had my preference. In my opinion, it's better to focus and do a little really well than to try to accomplish a lot but never excel. Furi is all about one thing: boss fighting.
On the surface, the game may seem simplistic. After all, aren't boss battles usually thought of as the cherry on top of the cake? What would a cherry look like without cake? Well, if you hone your senses, a cherry is actually a delicious red fruit with many deep layers of flavour.
The first example of Furi masking layers of complexity beneath a deceptively simple exterior are its controls. Furi gameplay requires only four buttons – a tiny amount compared to other games. But, as you beat the ten bosses, it quickly becomes apparent that these four actions offer a nuance of tactics that are actually incredibly difficult to master.
There is a huge difference between learning to master the attack distances at the start of the game and the ease in which you can teleport to your opponent right between two of its attack patterns later in the game.
Movement is another layer of complexity that makes Furi immensely fun. Furi is a game where human realism in movement has been thrown out the window – instead all unnecessary animations are cut to allow the best possible reaction time.
The main character, the Stranger, is an extension of our fingers. He magnifies our every intention in an explosive dance that skips our consciousness and instead takes us directly to the sacred "zone." The place where, thanks to repeated practice, our avatar seems to know our intention before we even hit the button.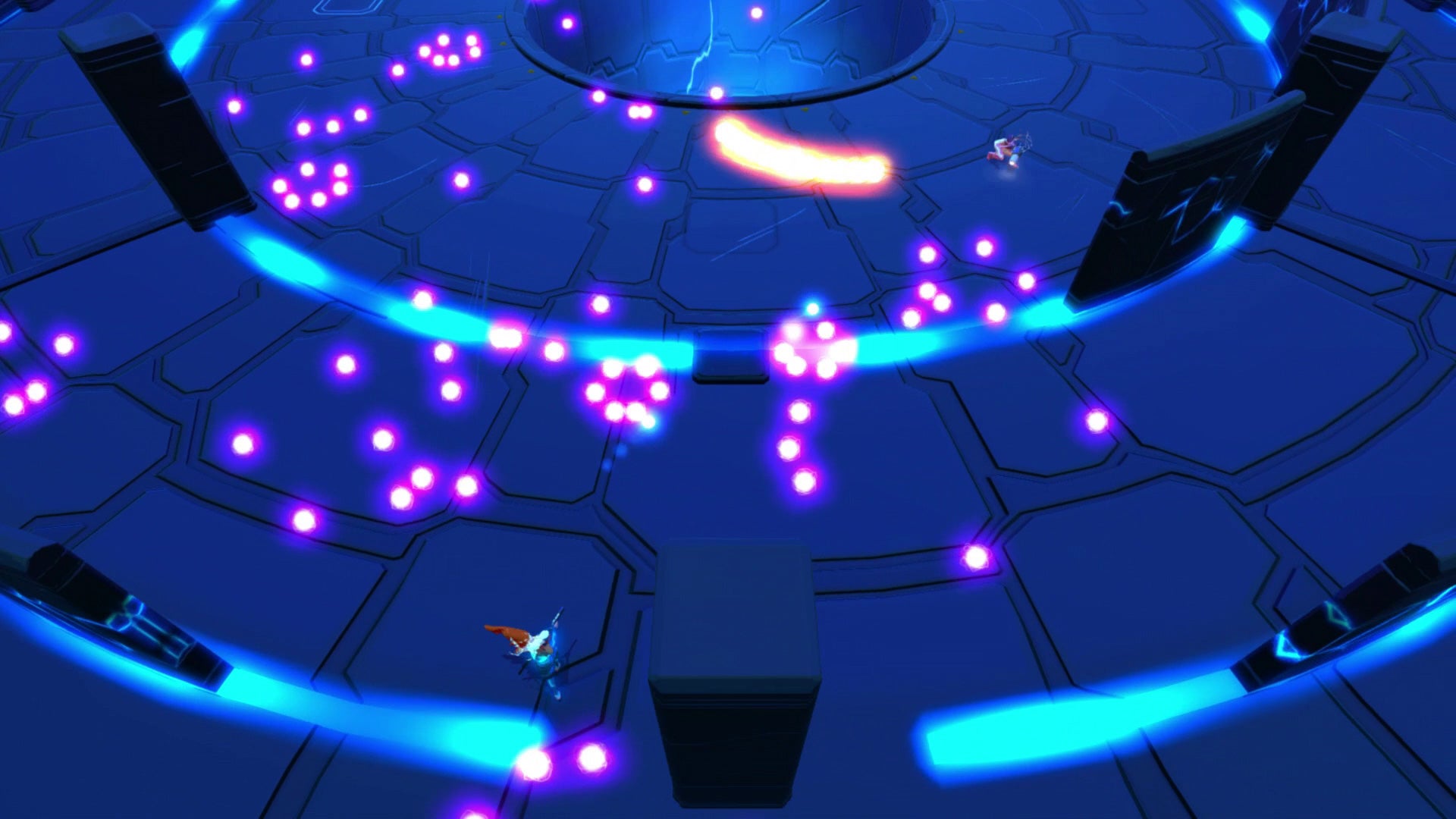 These layers of complexity are amplified by the game's ability to visually highlight a player's skill level. A beginner still trying to find the rhythm of the game produces a very disappointing visual performance. Their character's movements are stunted and lacking fluidity. The Stranger wastes his time getting up painfully and the boss attack patterns are limited.
Conversely, in the hands of an expert player, the game shines. The moves are done masterfully at a lightning speed and the screen is filled with beautiful bullet patterns. This is a choice I deeply respect because you have to take the risk to show your game at its lowest level of attractiveness when first played.
For this game to truly shine, you must master your skill first and this is not an investment that all players are willing to make. This is, in fact, intentional, as Furi is purposely not trying to appeal to everyone.
The Game Bakers was for me the first indie studio to claim so loudly that their game was not for everyone. Not in the traditional violence context, but for its gameplay. As soon as the game was promoted, their positioning was clear: Furi is a game for players who want to work hard, players who are willing to put in the time to master the gameplay. Those not willing to do this should better look elsewhere. A raw and straightforward honesty that shows great respect for the player – the ones that get drawn into the game, of course, but especially those who won't.
Honesty, simplicity of form, richness of content and strong gameplay choices, Furi is undoubtedly a cornerstone of my gaming culture and one of the essential inspirations for our game, Swordship. Of course, the form of the two games differ a lot, but the substance owes a lot to the delicious cherry I ate six years ago.
Developers interested in contributing their own Why I Love column are encouraged to reach out to us at news@gamesindustry.biz.