Careers in Games: Funding and How to Get It
Video: IndieGoGo, The Wellcome Trust, Games Invest and PLA Studio on how to secure funding and presenting the perfect pitch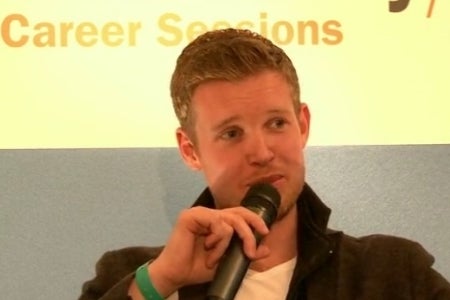 All this week we'll be running video footage of the GI Fair, part of last month's Eurogamer Expo, in which industry professionals discussed and offered practical advice to those looking to enter or advance their career in the video game business.
In the third GI Fair, shot during the Eurogamer Expo, we discuss the alternative routes to getting video game projects funded and the best way to pitch projects to potential supporters. Introduced by GamesIndustry International's Matt Martin, the panel features John Vaskis from IndieGoGo, PLA Studio's Tom Page, Tom Zeissen of The Wellcome Trust and Games Invest's Jamie Sefton.
The panel discuss the value of a well-defined pitch, where to look for funding outside of the most obvious routes, how complete a project needs to be before pitching, being realistic about the amount of funding you ask for and the rise of crowd-funding.