Frontier-published Lemnis Gate shutting down in July
Game will be pulled from sale in April, console players will still be able to use local multiplayer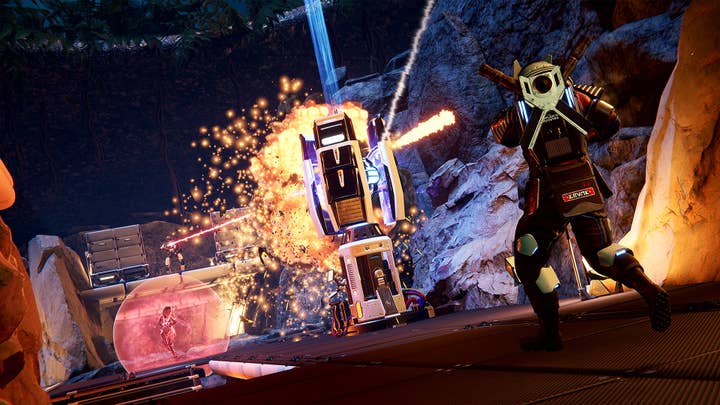 Sign up for the GI Daily here to get the biggest news straight to your inbox
Timeloop multiplayer shooter Lemins Gate is the latest online game scheduled to be closed this year.
A joint statement on the game's Steam page from developer Ratloop Games Canada and publisher Frontier Foundry announced the Lemnis Gate servers will be taken offline on July 11.
The title will remain available for sale until April 11. After the servers shut down, PC players will be unable to play, but console players will still be able to use the training modes and local multiplayer.
"Lemnis Gate has been an ambitious project that we are privileged to have brought to life together, so it's with sadness that we share this news today," the two companies wrote.
Lemnis Gate is a turn-based timeloop shooter where each player is given 25 seconds to make their move. Once each player completes their turn, the results play out and the next round of 25-second turns begin. Teams have five rounds in which to win each match.
It was one of the first games signed by Frontier Foundry, the publishing label formed by Elite Dangerous studio Frontier Developments.
Back in January, Frontier announed it was reassessing the future of this label, and has no plans to release any Foundry titles in the next financial year.
Lemnis Gate is one of a wave of online and live service games that are closing down this year, following similar announcements for Apex Legends Mobile, Rumbleverse, Knockout City, CrossfireX, Crayta and Dragon Quest The Adventure of Dai: A Hero's Bonds.
We recently spoke to analysts and publishers about the current slew of shutdowns and what they say about the challenges in today's market.