Prominent YouTubers revealed as owners of controversial CS:GO gambling site
UPDATE: CS:GO founders added to Valve lawsuit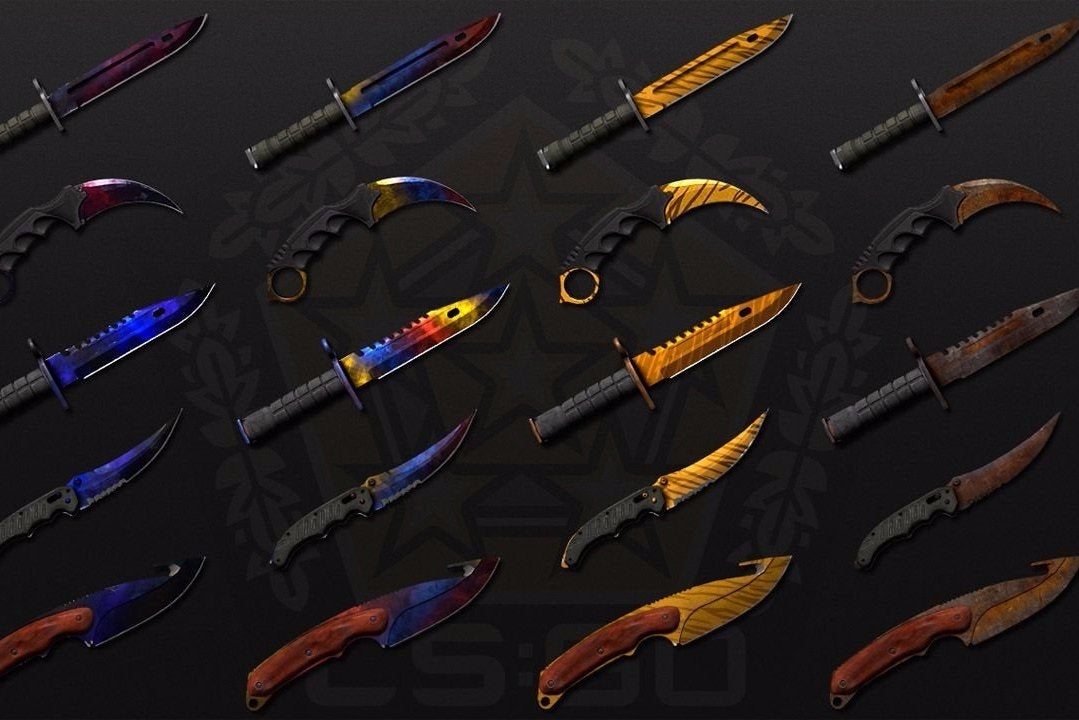 Update
First come the half-hearted YouTube apologies, then come the lawyers. The CS:GO gambling drama (see below) is now entangled in a lawsuit that involves CS:GO Lotto and Valve.
The suit originally involved Valve but has now been amended to include CS:GO Lotto (and similar sites CSGO Diamonds and CSGO Lounge) in the Southern District of Florida. The suit says Valve "knowingly allowed ... and has been complicit in creating, sustaining and facilitating [a] market" where players and third-parties trade weapon skins like casino chips." It also alleges that Valve profits from these trades.
"Given that there is litigation pending, no further public comments will be given on this matter. My comments will be contained in legal arguments to the court, at the appropriate time," an attorney representing the CSGO Lotto site told Polygon.
Update
Trevor "TmarTn" Martin has posted a vague, half apology on YouTube regarding his ownership of a CS:GO gambling site. In it he brushes off accusations of wrong doing while also seemingly taking the chance to show of his dog, his truck (nicely framed through a doorway) and his giant house. Wonder which of those the CSGOLotto.com helped fund?
PCGamer contacted attorney Ryan Morrison, who offered this opinion on the "apology" from Martin.
"I can't say there's going to be prosecution but I've said a couple times and I still very much believe that it's as close to a sure thing as possible," he said.
"If you look at FanDuel and DraftKings and how many states have gone after those guys now, they're gonna see that this is infinitely worse than anything DraftKings and FanDuel was doing and getting similar attention if not more attention. I refuse to believe there's not a legislator, a district attorney, a state whatever that's not going to make this into a criminal matter."
Original story
Two prominent YouTube stars, ProSyndicate and TmarTn, have been embroiled in an ongoing scandal regarding the rise of 'gambling' with weapon skins won in the Valve-operated online shooter CS:GO, having been revealed to be the owners of a gambling site which they've been promoting heavily via their YouTube channels.
The site, CSGOLotto.com, is one of many which allows players to use the skins they've unlocked in the game as chips, assigning them a value based on rarity and desirability. In many cases, these skins are then bet against other players, with a slot-machine style random number generator picking a winner who then keeps the pot. On other sites, the pot is bet against the outcome of other games of CS:GO. The keys used to open loot crates in the game must be bought with real money via Steam, and because the skins can be resold via the platform's trading system and 'cashed out' by buying games as gifts and selling the codes via various marketplaces, many such operations have already faced accusations of enabling unregulated real-money gambling, resulting in a class-action lawsuit being filed against Valve itself.
"I don't know why this is being treated as breaking news lol. I enjoyed playing on other sites and saw ways to make improvements to them, so I put a team together and built my own site"

TmarTn
This is not a small industry, nor a new one. A recent Bloomberg report estimated that around $2.3 billion worth of skins were wagered on CS:GO related websites in 2015 alone. Already, several calls had been made to investigate the legality of such operations, especially in the US, where gambling is heavily restricted, especially given that many of the sites don't restrict participation based on age or location, and even those which do are usually at odds with laws surrounding real-money gambling.
However, the most recent development, as discovered by YouTuber HonorTheCall and promulgated by H3H3 productions, is that CSGOlotto.com was joint founded by TmarTn and ProSyndicate, who have both posted videos with titles such as WINNING BIG $$$$!!! (CS:GO Betting), showing them using the site and winning considerable amounts. Not only does that contravene YouTube guidelines about the disclosure of interests and payments, there's now considerable suspicion surrounding the veracity of the bets screened by the pair, with the suggestion emerging that, given their privileged access to the back-end mechanics, both could easily have fixed the outcomes in their favour in order to make for more persuasive footage.
Since, TmarTn has posted a video protesting his innocence, claiming that his ownership of the site was never a secret, whilst simultaneously denying that he was the owner at the time the video in question was made - despite being listed as the founder who submitted the filing documents which registered the company in documents discovered by HonorTheCall. Disclaimers regarding his ownership of the site have now been added retroactively to many of his related videos. He's also posted comments on HonorTheCall's videos, denying the accusations of impropriety.
"Yes, I founded CSGOLotto.com," the comment reads. "That isn't a secret, I don't know why this is being treated as breaking news lol. I enjoyed playing on other sites and saw ways to make improvements to them, so I put a team together and built my own site. Making accusations that my winnings on the site and reactions are fake simply because I own a portion of the site is unjustified. Every single game that I played was real, every single skin that I won or lost was real. So please don't throw around false accusations and slander."
For his part, ProSyndicate has tweeted apologies to anyone who feels "mislead" by the situation, promising transparency in the future and denying that anything untoward has been going on with the betting mechanism itself.
Jas Purewal, digital entertainment lawyer at Purewal, says that there's still much to be done in terms of clarifying the laws surrounding this sort of situation, but there is definitely legislation which could be applied.
"Paid/sponsored content and disclosures by YouTubers/streamers is still a legal grey area, but actually there are applicable rules and the regulators are increasingly likely to respond to potential abuses of those rules, with the UK's ASA and US' FTC leading the way so far," he told GamesIndustry.biz. "That said, actually knowing what to do under the different rules can be surprisingly difficult - sometimes because they say different things, sometimes because we do not yet have the decided cases showing what the rules mean or how they work. Despite, the overall spirit of these evolving rules is very much one of transparency to consumers, so the more that influencers can follow that spirit the more likely they are to comply with the rules.
"'Skins gambling' has not yet been legally tested by any major jurisdiction to my knowledge. In any event there is no single answer here, since gambling laws vary from country to country (or even among states/regions). There have been suggestions that some gambling regulators may see it as qualifying as regulated gambling, but nothing official. What we can say is that in general terms online gambling is heavily regulated in most countries, and in some is outright illegal, so any online service that is held to be online gambling would have quite substantial legal requirements on them - which could vary from the requirement to obtain a gambling licence (in the UK) to being prohibited and even treated potentially as a criminal matter (in the US and some parts of mainland Europe)."
As of July 1st, a notification on the CSGOLotto site has warned of "interruptions" to the service and attempting to sign in to the site via Steam was returning a message saying that "The URL you are attempting to log in to has been blocked by our moderators and staff. This site may be engaged in phishing, scamming, spamming, or delivering malware", but allows users to continue at their own risk. This has, however, now been removed.
H3H3's comprehensive summary of the events leading up to recent developments, which is an excellent primer for anyone who hasn't followed the case, can be found below. Strong language throughout.