Fragmentation not that big of a deal - Nvidia
Chip-maker's GM of mobile games says developers can sidestep headaches by considering the problem from the beginning of design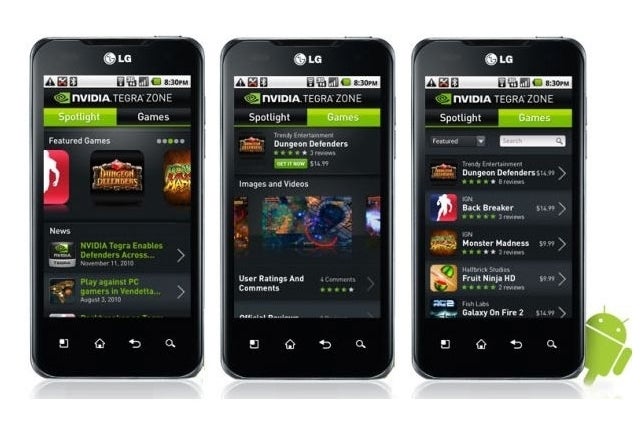 App Annie and IDC held an E3 panel to provide a variety of perspectives on mobile games Wednesday, but for most of the event, all five panelists spoke with essentially one voice. Whether the subject was the fate of physical game sales, the potential of second-screen experiences, or the power of the cloud, the panel shared widespread agreement, at least until the very end, when they were asked about the biggest threat to mobile gaming.
Answers varied, but Ubisoft vice president of digital publishing Chris Early and Sony's senior manager of PlayStation Mobile Sarah Thomson mentioned fragmentation of the market between a host of incompatible devices running many different versions of operating systems among their big concerns. That prompted Nvidia GM of mobile games and TegraZone Bill Rehbock to suggest the issue had been overblown.
"Fragmentation is like the four-letter word of this industry. We've actually not seen it as being that huge of an issue," Rehbock said, adding, "If you think about it from the beginning of your design, fragmentation is not that big of an issue, really. It always winds up being the 'gotcha' if you haven't thought about it at all."
Advances in multi-platform game engines like Unity and Unreal have helped make games much more scalable to hardware, Rehbock said. As an example, he talked about the ease and speed with which the PlayStation 3 Choplifter game was ported to work on Tegra. After all, he said, developers have been dealing with fragmentation since the days of the arcades, when every piece of hardware was custom-built for each game.
"I think some developers might disagree," Thomson countered.
Sega of America director of mobile business David Zemke was one such developer, as he suggested all the planning in the world won't eliminate the challenge of fragmentation in the mobile market. When consumers in other countries can pick up no-name Android tablets for $75 with who-know-what hardware behind the screen, Zemke said it was impossible to address all the resulting problems that crop up.