Former Gearbox, Disney Interactive vets form Fun Machine
New mobile developer from multiple industry vets sees early success on iOS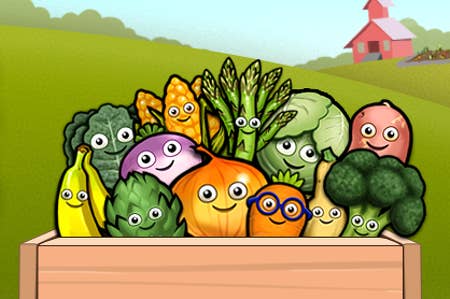 Several developers with years of experience have announced their formation of a new studio. The new group, Fun Machine, will focus on building titles on their own technology for platforms such as iOS, Android, Smart TVs and tablet computers.
"The next generation of gaming isn't going to come on a disc or be bought in a store. It's going to be downloaded and streamed to every screen in your household - and in your pocket - in the blink of an eye," says Patrick Curry, CEO.
Already seeing some success, Fun Machine's Awesome Eats has pushed past 800,000 downloads on the iPad and iPhone. The team hopes to expand the available launch platforms in the near future.
"Smart phones and tablets are changing the video game industry in fundamental ways," says Curry. "Forthcoming smart TVs are going to complete the transformation, creating a single ecosystem that lets you play games across small, medium and large screens. We're creating games that play within this ecosystem, and the technologies that let them."
The team has a wide variety of experience, with CEO Patrick Curry coming Wideload Games where he served as VP and creative director until it was purchased by Disney Interactive. Studio director Michael Hadwin and creative director Neill Glancy both come from Disney Interactive's Junction Point Studios where both held executive positions. The team's VP of product development, Stephen Palmer, worked on Borderlands with Gearbox Software.
"This is an exciting time to be creating games and original intellectual properties," said Hadwin, Fun Machine's President and Studio Director. "Our technology lets us focus on innovative ideas and instantly test them across several platforms and devices. One lesson from the console industry that still holds true: iteration and polish always win."