Former Bioware GM opens up about difficulties of Frostbite engine
At Reboot Develop Red, Aaryn Flynn compared EA's internal engine to an F1 car -- "very delicate and very hard to manage"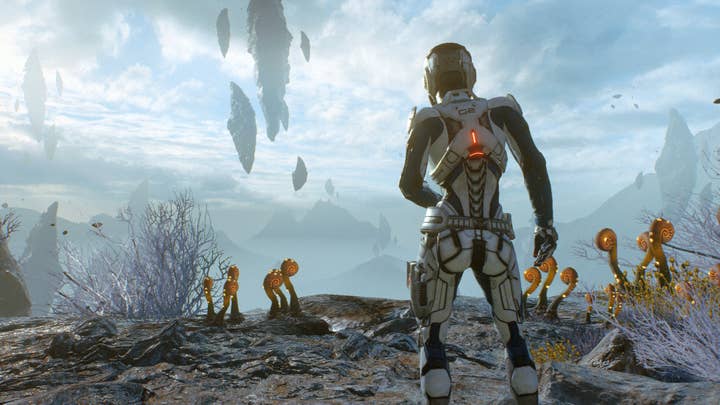 Former Bioware general manager Aaryn Flynn has elaborated on some of the issues presented by the Frostbite engine, comparing EA's internal technology to an F1 racing car for both its huge power and the difficulty of extracting a peak level of performance.
Flynn was one of the keynote speakers at Reboot Develop Red in Banff, Canada, just a few hours drive from where he is currently building a development studio for Improbable. His talk was broadly about the value of good, efficient tools in making the best games, with Flynn describing the subject as "the most important thing to game developers nowadays."
"Games are still made by people," he said at the start of the keynote. "The more you can give the people building these games high quality tools to help them do their jobs better -- to help them be productive, try new things and experiment -- you're much more likely to have success in this industry."
But the talk was also part biography, with Flynn mapping out his career leading up to starting at Improbable in terms of his relationship to the tools he used on specific games. In his case, the first game was Baldur's Gate 2 for Bioware in Edmonton, a job he landed straight out of college almost 20 years ago. Flynn followed that by working as a tools programmer on Neverwinter Nights, a game notable for providing players creative tools with which to author their own experiences.
"If you can give people high quality tools to help them do their jobs better, you're much more likely to have success in this industry"
"The real ambition of this game was to give players that pen-and-paper experience that was so beloved, but to do it in a way that works for a computer RPG," Flynn explained to the Reboot Develop crowd. "An extremely ambitious endeavour to attempt to do."
It proved to be a formative experience for Flynn. The end result demanded a toolset that was both intuitive and powerful, so that untrained hands could produce results without in-depth training. The team at Bioware reasoned that the best way to achieve this would be to use those same tools to make the game itself, rather than treat them as different products. Neverwinter Nights was created in tandem with the very tools with which it was built, and those tools were then handed to the community. Somehow, it worked, and it produced a classic of both the genre and that era of gaming as a whole.
"To this day, people are still using that toolset, and have found all different ways to extend it and grow it and make it better," Flynn added. "It's remarkable to see the community that still exists around Neverwinter Nights... It was a great game and everything, but it was really the toolset that set it apart -- letting payers have everything that we as developers were using to build the game right there in front of them."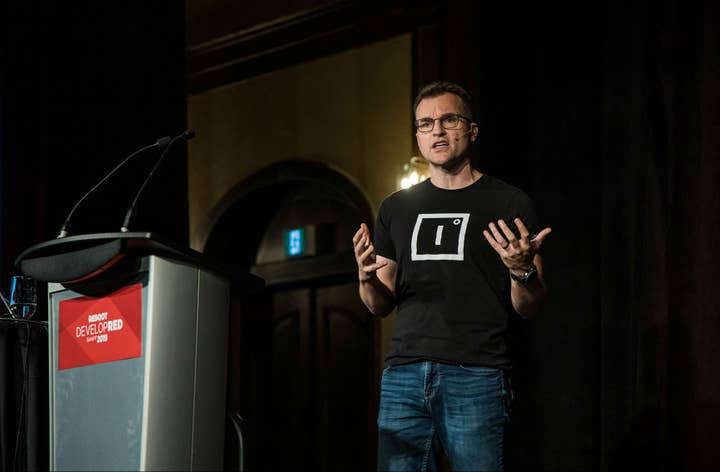 It was also an endpoint of sorts for Bioware. Shortly after that game shipped, the company made a decision to stop relying on licenses -- principally Dungeons & Dragons, but also Star Wars for Knights of the Old Republic -- and move towards creating its own IP. Sequels to Neverwinter and KOTOR were handled by other studios, as Bioware set to work on what would become the Dragon Age and Mass Effect series -- which were, to use Flynn's description, "all consuming in their breadth and depth."
It was also the start of a rapid rise for Flynn, who took on greater and greater responsibility until, when Mass Effect launched, he was in charge of tech for the entire company. EA's acquisition of Bioware in 2007 also precipitated a shift in his own career, as he moved away from technology and, in 2009, become general manager of the entire studio. Through all that change and upheaval, however, Flynn said that his experience on Neverwinter Nights "left a hole in my heart."
"Very powerful, fast, beautiful, purpose built to do some really cool stuff. But it's also extremely delicate and needs a huge crew"
"I came to learn over the course of my technology career -- about seven or eight years as a programmer -- that I certainly wasn't the smartest programmer out there. But what I did really enjoy doing was working with people, to understand the problems they faced, and try and craft software that solved those problems. That became something I really loved doing.
"But then chapter two comes along, and we switched to an engine called Frostbite. And Frostbite is an EA internal engine; very powerful, fast, beautiful, purpose built to do some really cool stuff. But it's also extremely delicate and needs a huge crew."
Flynn compared the Frostbite Engine to a Formula One car, which can move incredibly fast and represents the pinnacle of a certain kind of tech. However, F1 cars are also very difficult to run at their peak, and prone to issues that need to be tended to by large groups of specialists.
"Incredible, impressive feats of technology, really at the bleeding edge of what's possible," Flynn said. "But they require a huge crew of folks to maintain them and get that optimum performance out of them. And that really is the metaphor for at least the earliest days of Frostbite."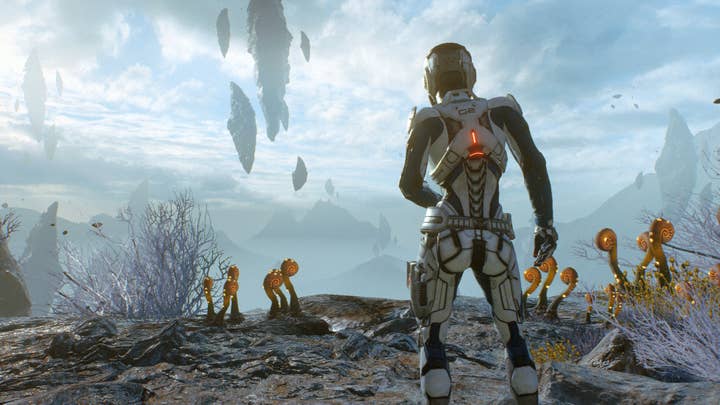 Flynn added the caveat that he hasn't seen the Frostbite engine since he left EA almost two years earlier, but Bioware shipped its first Frostbite game on his watch, Dragon Age: Inquisition, in 2014, and the second, Mass Effect: Andromeda, in 2017 -- the latter was notably plagued by technical problems, and is thought to have resulted in the series being put on hiatus. The studio's most recent release, the equally troubled Anthem, launched after Flynn departed, but it was in development during his tenure.
"My experience with it was very much like this: you could do amazing things, go very fast in some elements, but very delicate and very hard to manage," he said.
"Even though we had more people, we were slowing down the rate at which we could build and craft these experiences"
Flynn noted that, despite Bioware having such tremendous potential capability at its disposal, "we were, in fact, slowing down." This is a "fascinating phenomenon" that Flynn was careful to say is relatively common when moving to more complicated and capable technology, which the games industry -- always hungry for "better and more beautiful content" -- inevitably does.
"It was getting harder and harder to make the content that people wanted," Flynn said of his experience with Frostbite. "It was harder and harder to move that content through these pipelines and do things. And even though we had more people -- we had more teams, more folks -- we were slowing down the rate at which we could build and craft these experiences."
In keeping with the overall theme of the talk, one of the key pain points was the ability to build effective tools to work with the engine. There were "a lot of variables," Flynn noted, but broadly speaking the tools Bioware was using were "not as strong as we'd had on previous titles."
"We couldn't seem to find our footing with the tools in this case. And the frustrating part was this was all on my watch as general manager, and I had to think a lot about -- when I was finally out of Electronic Arts -- I had to think a lot about, why was that? Why was it so hard to make these tools? I have a history of making tools -- what was I missing?"
That period of reflection fed directly into his approach to setting up Improbable's Edmonton studio, which had around 70 employees when Flynn have his talk at the start of this month. When he made and shipped his next game, he said, it would be with tools "an order of magnitude more powerful" than those Bioware had in those last years at EA.
"My experience with developers is that, broadly, they like to put content out there," Flynn said. "They like showing off their work... It's always hard to show off work in progress, but in my experience, developers love to put work out there.
"So this was a very frustrating thing for me -- to not have the systems and tools in place so that our developers could do that."
GamesIndustry.biz is a media partner of Reboot Develop Red. We attended the show with assistance from the organiser.