Former Activision SVP joins Oculus VR
Laird Malamed becomes chief operating officer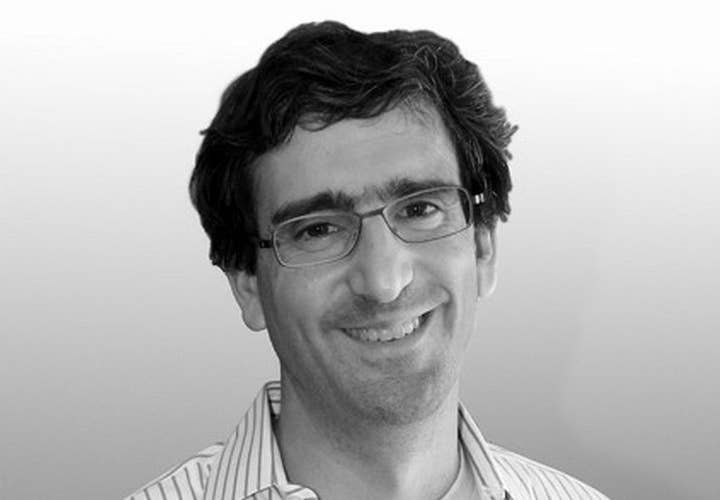 Virtual reality firm Oculus VR has has expanded its management team with the addition of Laird M. Malamed as chief operating officer. Prior to joining Oculus, Malamed served as the senior vice president and head of development at Activision Blizzard, where he oversaw the production on blockbuster properties such as Guitar Hero, Call of Duty and Skylanders.
"With 18 years in the video game industry, Laird brings a wealth of expertise in producing some of the industry's biggest and most successful brands and shipping them to market. Laird's insights will be instrumental in helping Oculus through its accelerated growth as we approach the launch of the Oculus Rift. We are thrilled to have him," said Brendan Iribe, CEO of Oculus.
Speaking exclusively with GamesIndustry International about his new role at Oculus VR, Malamed spoke about leaving Activision as a full-time employee at the end of 2011, and consulting with the company afterwards. But if he was "looking for new spaces to be in, new opportunities," why go to a small company like Oculus VR that has yet to ship its first product?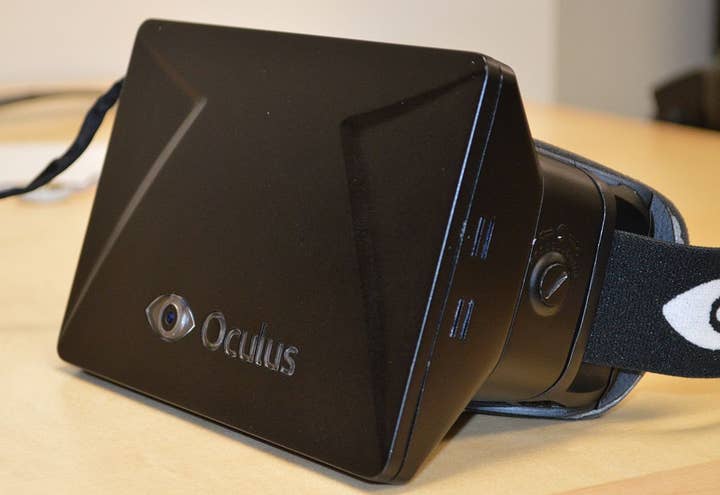 "It was a good combination of passionate people, products that looked really good, and people who had successfully taken smart ideas and turned them into real ventures," he explained. "What the team here at Oculus VR is doing is incredible, solving fantasies that many of us fans of science fiction and computer gaming have had since the earliest experiences of virtual reality in television shows or books or comics. The first and foremost thing that really attracted me to the opportunity here is they've really figured it out."
While the development of the hardware and the software seems to be progressing well, some things are still unknown. The company might be profitable making a fairly small number of VR goggles, but how large the market might be for what Oculus is doing is uncertain. Malamed believes his experience is relevant. "My last major project was one of those ones we asked the same question about, and that was Skylanders," Malamed noted. "Could we really take toys, marry them to games, have a collectible market, take our experience in making hardware and bring that to market? That worked for Skylanders, and I look at our challenge here the same way."
So far the acceptance of the product has been strong. "When we pitch the Oculus Rift to people, it doesn't take them more than a few seconds to get it," Malamed points out. "If you put it on them it's even faster. But if we don't have the piece of hardware in front of them, and we say this is the most immersive, comfortable experience, people are like 'Oh, I've wanted to do that' or 'I've thought about a game.' It could be a small market, but just from the reaction I'm getting and the fact that my parents understood what the heck I was doing immediately, gives me belief that if we get the right product there actually is a large market out there."
You can't show someone or tell someone what the Oculus Rift is really like; it has to be experienced. Oculus has plans to get around this marketing difficulty, according to Malamed. "The first thing we're working on this year, and I think it's a good approach, is cultivating fans and developers from both large companies like Epic and Valve and people that were in our Kickstarter video. Obviously John Carmack is very supportive and helped launch this with the very first prototype last year."
"I don't think we're going to struggle trying to get people to understand it; I think we're just going to struggle to make enough units and get them into people's hands"

Laird Malamed
Oculus is not just focusing on the big developers, though. "At the same time, we're spending a lot of time reaching out to independent game developers, who will probably lead the charge in terms of creativity," he continues. "This year will primarily be about building that developer community. We're leveraging the community and asking them to help us develop. We have a very pro-developer approach to our software. Then when we go to consumer next year, I believe there are a number of ways to approach this. There are a number of consumer shows that we'll attend, we'll spend a lot of time there. There are demonstration opportunities; you'll see us at E3, and then we hope people in the press will help evangelize that it's worth checking out the product at a retailer."
Malamed thinks the market opportunity is a solid one. "I believe there is a desire for this kind of product, to take gaming to this level," he said. "I don't think we're going to struggle trying to get people to understand it; I think we're just going to struggle to make enough units and get them into people's hands."
Developers are a prime focus for Oculus, as they strive to make sure there are a number of games to support the hardware when it finally ships to consumers. "I'm hoping with us bringing the first units out this quarter there will be a good chunk of time to allow for the market to develop," Malamed said. "The software that the developers are going to get includes plugins for Unreal and Unity, so if you are a developer working in those technologies it will be very fast to view your game in the Oculus Rift. We hope by speeding up that process for those categories of software, it will give lots of time for them to figure out what changes interface-wise, or what environments are better for 3D viewing."
The price point of the Oculus Rift is likely to be in the range of the cost of a new console or a tablet. Effectively, then the Oculus Rift will be competing against similarly priced hardware for gamers' dollars. "We're not sure what our pricing will be yet but it would not surprise me if it had three digits in front of the decimal place," Malamed said. "We have to provide compelling content, or encourage there to be compelling content. We have to be compatible with where people are gaming. A big piece of news from the Consumer Electronics Show was the Steam box. Valve is looking at this space too, and we have great respect for Valve and what they've done. The interesting thing in gaming is how does this all settle out? We wait for Sony and Microsoft to officially announce more details. We have to compete in that space by providing an experience that is unique, and perhaps complementary to some of the other experiences that are going out there."