Ford's Mulally bows out of Microsoft CEO race
Auto executive says he wants to end speculation, staying put through this year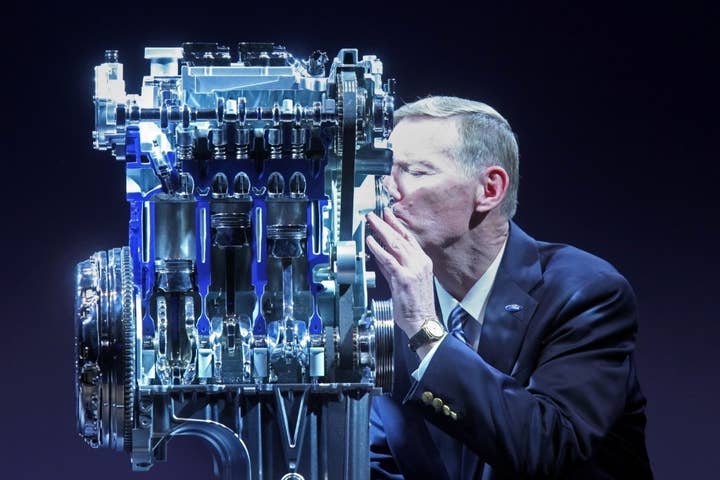 Shortly after Steve Ballmer announced his impending retirement, Ford CEO Alan Mulally was reportedly the front-runner to replace him as CEO of Microsoft. However, the Boston Globe reports Mulally has withdrawn his name from consideration for the job.
"I would like to end the Microsoft speculation because I have no other plans to do anything other than serve Ford," Mulally said, indicating that he would remain with the auto manufacturer at least through 2014.
The Associated Press reports that the likelihood of Mulally taking the position at Microsoft had lessened as concerns grew about age (Mulally is 68) and lack of experience in the tech field.
Last month, Microsoft said it would name its new CEO early this year. In November, Reuters reported that the field of CEO candidates had been narrowed to four: Mulally, former Skype CTO Tony Bates, Microsoft's Satya Nadella, and Nokia's Stephen Elop.
If that short list is accurate, Microsoft's new CEO will effectively be promoted from within. Bates and Nadella already work for Microsoft, while the company said it planned to bring Elop on board when it announced the acquisition of Nokia's devices & services business in September.