For Kakao, games can be a gateway to the international market
Kakao Games Europe CEO Min Kim on using products like Black Desert Online to reach beyond South Korea
In a couple of months, Tencent will report its full-year financial results, and the margin by which it now leads the games publishing business will become startlingly clear.
In 2016, it cleared $10 billion in revenue, surpassing Activision Blizzard by more than 65 per cent. This year, it had earned $11 billion by the end of the third quarter, the gains made by more familiar publishing companies seeming paltry by comparison.
However, it isn't so very long ago that Tencent had few dealings in the games industry, and almost none that registered outside of its native China. The lofty position in which it now sits was paid for with resources that no traditional games publisher could match, and games have become arguably the primary way in which the Tencent brand is known by an international audience.
"As Kakao Games, we've finally started globalising the Kakao business outside of Korea. It's the first step"
South Korea's Kakao Corp isn't close to Tencent in terms of size, but there is common ground in both the foundations on which its business is built - KakaoTalk, an instant messaging service that is ubiquitous in Korea - and the role it believes games can play in expanding beyond its native market.
"To start, the business focus for Kakao is always the Korean market," said Min Kim, CEO of Kakao Games Europe, when we met at the country's premier game event, G-Star. "We've tried to provide some services outside of Korea, but they were not that successful.
"But, at last, we found a target point with Black Desert Online."
According to Kim, the MMORPG from Korean developer Pearl Abyss has marked a turning point in the way Kakao thinks about games. Previously, the company's game revenues came almost entirely from mobile products attached to messaging, but Black Desert was a hit in Korea, and sold more than 400,000 units in its first month in North America and Europe.
"Considering the upward trend, I expect that the game will achieve over one million sales this year," Kim said in April 2016. "What's impressive is these figures far exceed those in the domestic market."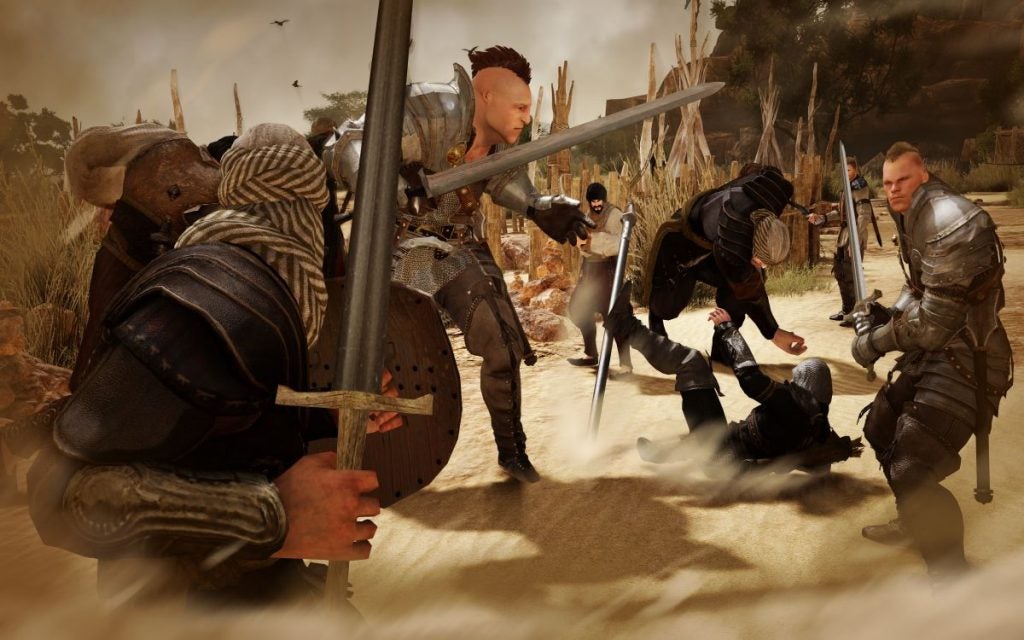 The game's success has been such that its global revenues topped $300 million in September last year, when Pearl Abyss started openly discussing a potential IPO. For Kakao, already a publicly traded company, Black Desert was more of a learning experience, and a clear signal about where to go next.
"Games can be globalised easily, so games is the starting point for Kakao as a global company," Kim said. "As Kakao Games, we've finally started globalising the Kakao business outside of Korea. It's the first step.
"It showed - and Kakao Games believes - that good quality content doesn't fit into only one country. It becomes more globalised [in its appeal], which anyone in the world can love.
"We have seen Korean [game] companies try to aim at the Western markets, but it was always very cautious movement. It was always, 'What if we do this? What is this goes wrong?' But Kakao Games is trying with the motto, 'If you want it enough, it's going to happen.'
"To select a good quality game within the western markets, Kakao needs better name value"
"We're devoting ourselves, with so much effort and time, to make it happen. And it did happen, really successfully."
It would be inaccurate to categorise games as a Trojan Horse for larger ambitions - the promise of billions in revenue is more than enough incentive to get into the games business, after all - but raising awareness of the whole Kakao brand is clearly part of the appeal. Through Kakao Games, the company can build recognition with audiences that its current products simply cannot reach, and with Kakao's revenues topping $1.3 billion in calendar 2016, the financial resources needed to meet that target are readily available.
Right now, though, Kakao Games is only partnering with developers from South Korea: Pearl Abyss on Black Desert, and Bluehole on its new MMO A:IR and the Korean version of PlayerUnknown's Battlegrounds. According to Kim, the idea is to take a measured approach, building knowledge with each release to create a sustainable base for an international publishing label.
"We're eager to work with international developers as well, but currently we're better at selecting good quality games in Korea," Kim said. "We have a good network, and we're dealing with Korean developers at the moment because we know how to pick good Korean games.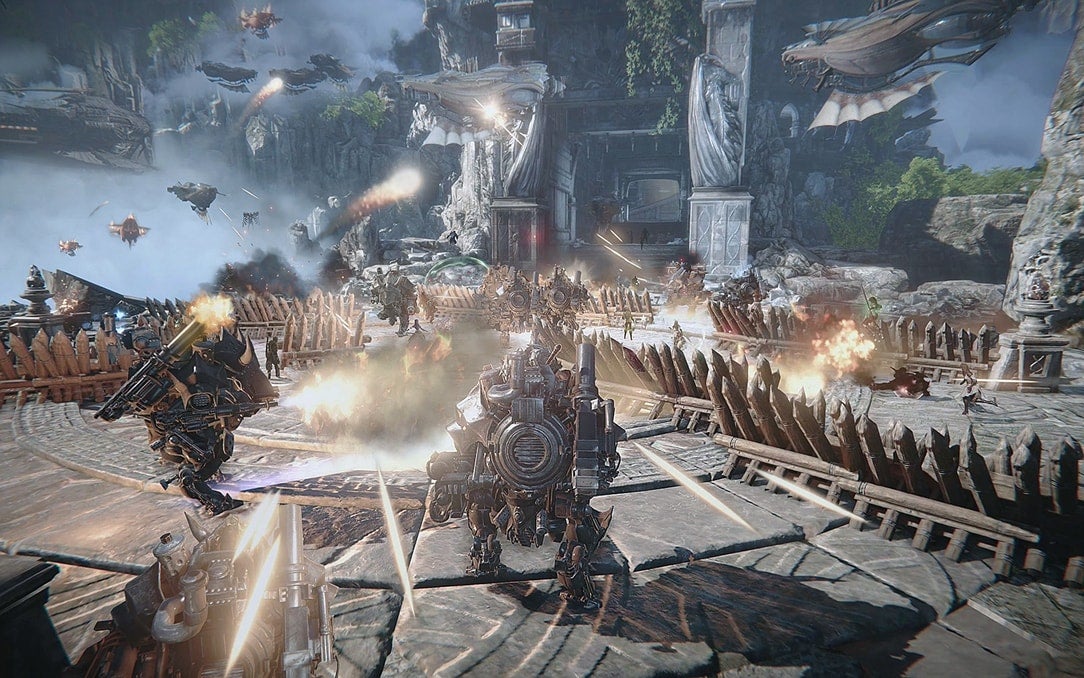 "To select a good quality game within the western markets, Kakao needs better name value. Right now, as an international publisher, our name value is weaker than, for example, Blizzard. The chance that we will get the good quality games is less than well known global companies.
"It is not the moment right now to mention what kind of company we want to be, or the same as that level [Blizzard]. I want to set up the basics as a global publisher first, to focus on sustainability. Actually, our HQ has been pushing us [to go faster], but I've been slowing down and controlling the pace.
"The most important thing is that the fundamental elements as a global publisher should be set."
"Once A:IR is successful, I want to consider acquiring developers in Western markets"
For Kim, one way of proving this would be to have two international hit games in a row; a feat, he pointed out, that few publishers ever manage outside of the very biggest in the games industry. For Kakao Games, that would require A:IR to deliver on its expectations, but Bluehole's game isn't expected to fully launch until 2019.
Progress will be steady, then, but Kim said that, if A:IR is a hit, Kakao is likely to accelerate its plans. Much of Tencent's growth as an international publisher came through a series of investments and acquisitions, of course, and Kim said that Kakao is always monitoring its options in that respect.
"We are considering acquisitions. However, in the Korean market, all of the companies think that the success of Black Desert in the global market is really exceptional and unusual. Even our own HQ was surprised at the success of Black Desert in the global market.
"That is why M&A should be carefully considered. We're getting that kind of information from our business development team at the moment, but we're being very careful."
Indeed, according to Kim, several acquisition targets were, "reviewed, we approached them, and unfortunately they were already acquired by another company." Even when you have the money for M&A, it seems, spending it is not always a simple matter.
And Kakao may eventually need to spend it. As the head of Kakao Games Europe, Kim said he is "deeply realising our limitations as a publisher in the Western market," and he accepts that creating new, owned IP for the West may be the only way to realise Kakao's target of becoming a brand recognised all over the world.
"Once A:IR is successful, I want to consider acquiring developers in Western markets," he said. "If we can independently have our own IPs, then that is the way to sustainability for a global company."