Five reasons to take part in the US Best Places To Work Awards
Join our project to make the games industry a better place to work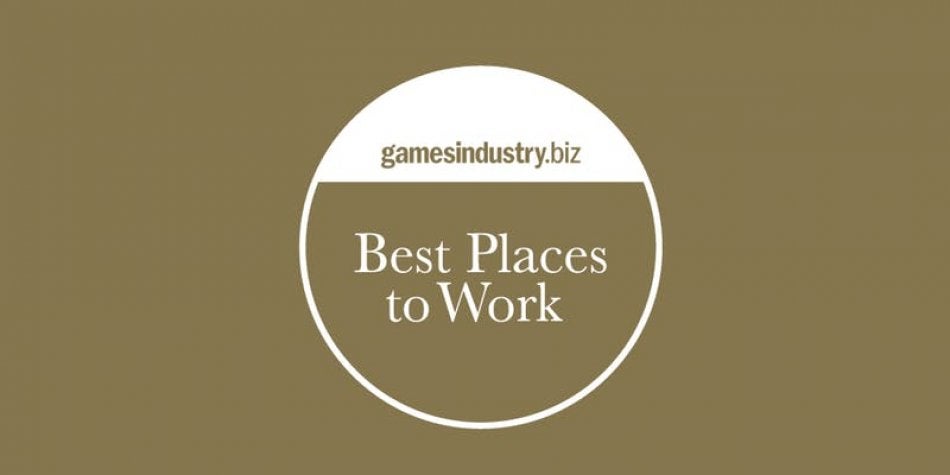 The GamesIndustry.biz Best Places To Work Awards has come to America.
The project has been a huge success in the UK, with major AAA studios, indie teams, publishers, tech companies, agencies and everyone in-between taking part. Previous winners of the UK awards include Rocksteady, Jagex, Rare, Playground Games, Sega Hardlight, Creative Assembly, Unity and Improbable.
It's more than just an event. The awards is a project all about making the games industry a better place to work. The application process is starting now, and we will need all the surveys completed by the end of May. So if you're interested in taking part, let us know by filling in the form here.
Here are five reasons to take part:
1. It's based on what your staff think of you
Winning a Best Places To Work Award comes down to how your employees rate you. We ask your staff to agree or disagree with a series of statements, and it's this survey that accounts for the vast majority (75%) of your score.
There is an employer survey, too, where we look at the things you offer. But that only makes up 25% of your result. This is an awards judged by your own team.
"It was extremely important to us that the awards take into account anonymous scores from our own employees," says Natalie Strauch, chief people officer at Improbable, one of the winners of last year's UK awards.
2. It's about making the games industry a better place to work
It's not all about giving out badges. The Best Places To Work Awards comes with articles on employment practices, winner interviews and live conference sessions, all designed to give advice, feedback and inspiration to fellow games companies. And all of it is dedicated to working in video games.
We also create reports for all participants. Ranging from a free basic report to more advanced bespoke analysis, these reports are designed to help participants -- those who win and those who don't -- identify areas of improvement.
But even taking part can be a learning experience.
"Even if you don't get shortlisted, the process of going through the application helps you focus on the messages you want to deliver, what's important as a studio and what's important for new hires," says Space Ape founder and COO Simon Hade.
3. It's anonymous and private
We do not share your scores publicly or with other participants. Your employee ratings are also anonymous. We do combine the figures together to create helpful benchmarking and averages, but this is not about shaming companies who don't win or identifying staff who are unhappy. Over 80 companies took part in last year's UK awards and there were 15 winners, and we only reveal the winning firms.
4. It can help you with recruitment
Of course, one of the main reasons to take part is that if you win a badge, it's yours to use as you wish on any marketing materials or recruitment advertising you are using to attract more talent. Even on our competitor websites.
"These awards give people looking to join our team confidence that they're joining one of the best places to work in video games," says Nick Duncombe, head of recruitment from Playground Games.
5. It's free
This genuinely is a project where the primary aim is to make the games industry better. To enable that, and to ensure we are open to everyone, the Best Places To Work Awards is free. It's free to take part in, it's free to watch, the articles are free, and we'll even provide participants with their figures back so they can look at how they did. All for $0.
The way we try to fund these awards is in the form of more enhanced reports, post-event job advertising and sponsorship. But they are all optional. The only thing the GamesIndustry.biz Best Places To Work Awards will cost you, is your time.
For more details on the awards process and to apply to take part, visit bestplaces.gamesindustry.biz.
Interesting in sponsoring the US Best Places To Work Awards, or even the UK and Canada ones for 2021? Contact: Charlotte.Nangle@Gamesindustry.biz