Five must-see PAX West panels from GamesIndustry.biz
We'll be talking with devs about next generation consoles, crunch, non-violent games and more in Seattle this weekend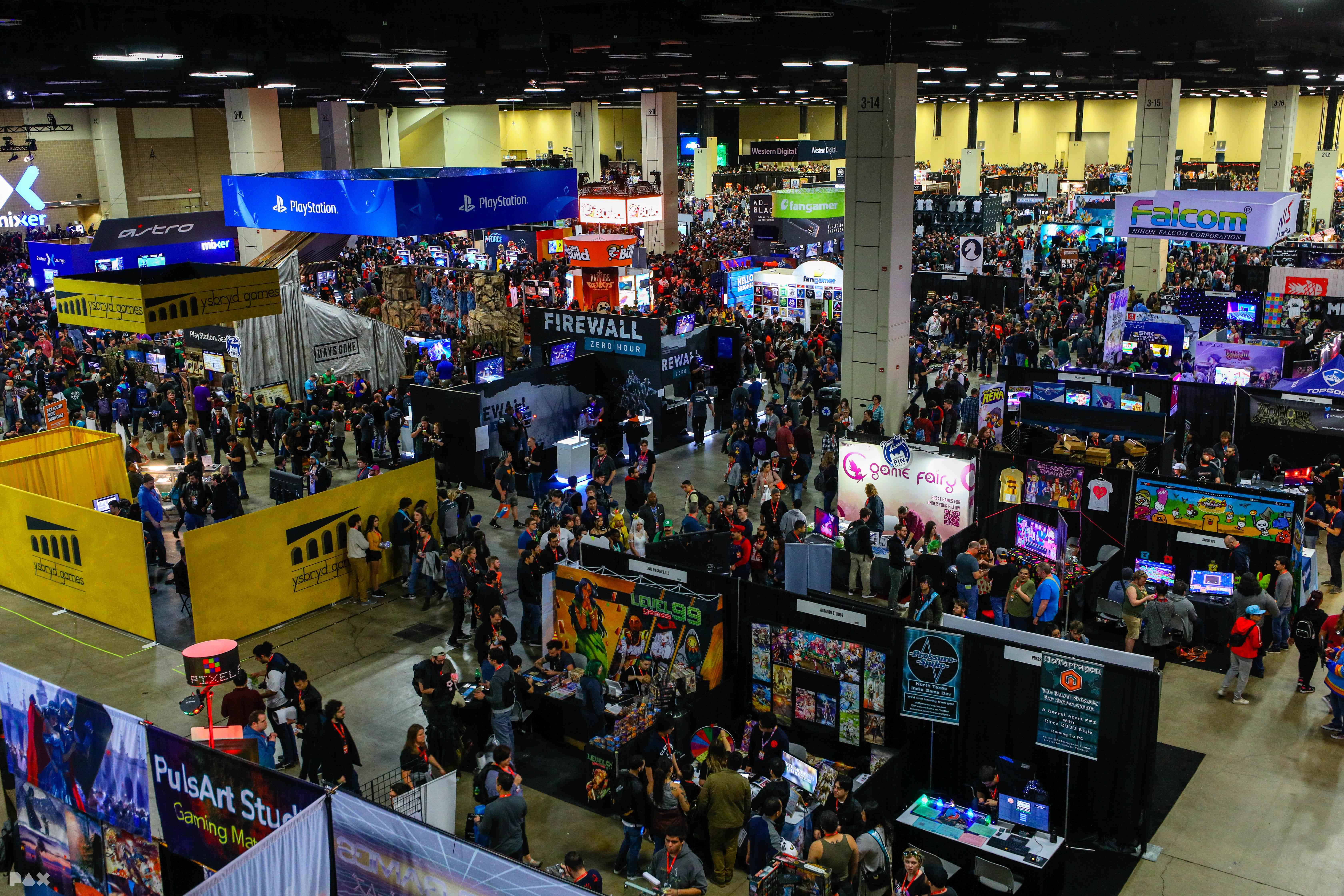 PAX West kicks off this Friday, and the GamesIndustry.biz team has curated a series of panels for industry members and aspiring game developers alike.
Publisher Christopher Dring and staff writer Rebekah Valentine will be hosting five panels across the event, all in the convention's Sphinx theatre.
And don't forget, we'll be running the Gamesindustry.biz Investment Summit tomorrow, with dozens of major publishers and developers looking for new games to sign -- including Nintendo, Sega, Gearbox and more. There will be talks from Google, Valve, Xbox, Kickstarter and Epic Games.
You can find all the details for our PAX panels below.
The Good Old Days: The Joys and Pitfalls of Nostalgia
When: Friday, August 30, 1.30pm to 2.30pm
Who: Cyrille Imbert [CEO, Dotemu], Hiroaki Yura [Founder, Area 35], David D'Angelo [Programmer, Yacht Club Games], Aenne Schumann [Narrative Designer, Fiction Factory Games], Chris Dring [Publisher, GamesIndustry.biz]
From Yooka-Laylee to Bloodstained, games inspired by iconic 80s and 90s titles are back in the charts. But how do you strike that balance between nostalgia and offering something genuinely new?
PS5 vs Project Scarlett vs Google Stadia -- The Next Platform War
When: Saturday, August 31, 10.30am to 11.30am
Who: Thomas Puha [Communications Director, Remedy], Patryk Grzeszczuk [Marketing Director, 11Bit Studios], Raul Rubio [CEO and Creative Director, Tequila Works], Cyrille Imbert [CEO and Creative Director, Dotemu], Chris Dring [Publisher, GamesIndustry.biz]
As we gear up for PS5 and Project Scarlett, leading developers discuss the next gaming transition, and how subscription and streaming might impact the switch
Game Developers vs Crunch
When: Saturday, August 31, 3pm to 4pm
Who: Chandana Ekanayake [Creative Director, Outerloop Games], Colm Larkin [Director, Gambrinous], Seth Rosen [Owner, Short for a Knight], Rebekah Valentine [Staff Writer, GamesIndustry.biz]
Working conditions in video games are under intense scrutiny as some games studios struggle with excessive overtime. How do we solve it?
Give Peace a Chance -- Death to Violent Video Games
When: Sunday, September 1, 6pm to 7pm
Who: Megan Fox [Founder, Glass Bottom Games], Danny Weinbaum [Indie Developer, Eastshade Studios], Lindsey Rostal [Co-Founder, Timberline Games], Ryan Payton [Founder, Camouflaj], Rebekah Valentine [Staff Writer, GamesIndustry.biz]
Violent games make up the bulk of video game sales, but increasingly developers are exploring titles that don't involve death and destruction. We chat with studios making fun without murder, exploring non-violent design and why it's important.
So You Said Something Stupid On Social Media
When: Monday, September 2, 12pm to 1pm
Who: Robert Brown [CEO, Stride PR], Will Powers [Comms Director, The Story Mob], Aubrey Norris [Head of Player Operations, Minecraft], Rebekah Valentine [Staff Writer, GamesIndustry.biz]
Whether it's studio bosses criticising the media on Twitter, or publishers hosting AMAs on 8Chan, the games industry is not short of some real PR disasters. We go behind the scenes on how to deal with a social media meltdown.
You can find a full schedule of talks, panels and events at the PAX West website.
GamesIndustry.biz parent Gamer Network is owned by Reed Pop, which organises PAX West.