First Xbox One TV ad features no games
Half-minute spot for North American market focused on NFL fantasy football, Skype functionality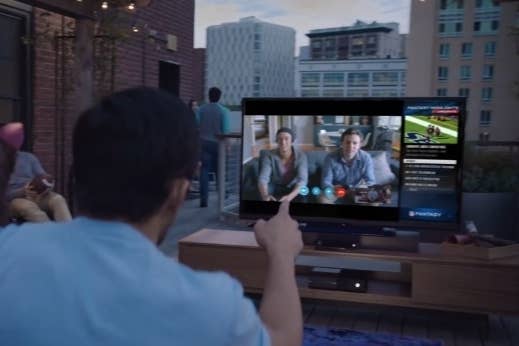 Microsoft has added the first North American Xbox One television ad to its official YouTube channel, and surprisingly, it doesn't feature any games. Instead, the 30-second spot is focused on the NFL on Xbox One initiative, which lets users watch games while receiving personalized fantasy football updates on the edge of the screen, or while using Skype video chat.
The system's first TV ad is risking a similar reaction to its first media briefing. When Microsoft unveiled the Xbox One in May, it received criticism for, among other things, focusing its event on sports and TV functionality rather than games. The company responded at the time by promising that Xbox One's E3 showing would be "all about the games." As of this writing, the YouTube ad has more than 5,000 likes and dislikes, with the latter outnumbering the former by nearly 2:1.
The ad was revealed just before the NFL regular season kicked off with a Denver Broncos-Baltimore Ravens game last night. The Xbox One is set to launch in North America on November 22, which means football fans will have limited time to enjoy those features during the regular season, which concludes December 29.
The NFL on Xbox One partnership is reportedly costing Microsoft $400 million over five years. Beyond the Xbox One integration, it will also see Microsoft's brands receiving placement during NFL broadcasts, with logos on or around the field, and possibly coaches calling players using Surface tablets.