Latest Unreal Dev Grants recipients revealed
Epic honors 10 individuals receiving grants "thanks to their tireless contributions to the UE4 community"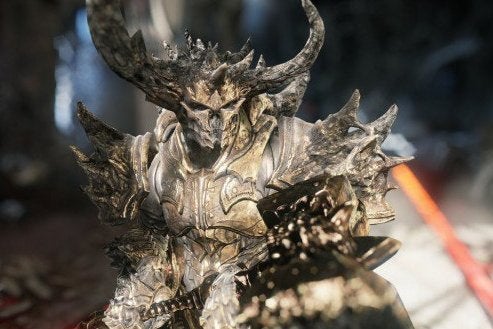 Epic Games has revealed the names of the ten latest recipients of its Unreal Dev Grants. Those people selected for their work in academia and education will receive more than $75,000 to recognise their work with Unreal Engine learning resources.
"The talented educators and developers recognized today are receiving the first Unreal Dev Grants for education thanks to their tireless contributions to the UE4 community," said Luis Cataldi, education evangelist at Epic Games.
"I've personally seen the fruits of their efforts and generosity of spirit make significant differences for those seeking to master our tools and technology. We are excited to recognize these leaders for helping to bring up the next generation of UE4 developers."
The recipients are:
Kyle Ackerman - University of Southern California School of Cinematic Arts
James Butcher - Staffordshire University
Aram Cookson - Savannah College of Art & Design
Christina Lee - Academy of Interactive Entertainment
Dr. Cynthia Marcello - State University of New York, Sullivan
Elhoussine Mehnik - Elhoussine
Rama - One of the earliest UE4 advocates
Marcos Romero - Romero Blueprints blog
Ryan Shah - Kitatus Studios
Tesla Dev - Tesla (Not the electric car company)
"This grant empowers me to continue teaching others how to successfully implement their vision using the engine, and publish materials to help guide an even wider audience," added Dr. Cynthia Marcello. "I'm thrilled for the opportunity to continue working alongside Epic and expand our UE4-based curriculum."
Epic launched the initiative in February to help support those working with the Unreal Engine in both games and other fields. Recipients may use the money as they see fit, with no obligation to Epic.
"When a developer succeeds with the Unreal Engine, we succeed," CEO Tim Sweeney said at the time. "We are trying to make developers more successful more quickly. We have heard pervasively that money is a real issue. The goal of this is to help people develop more games without having to mow lawns."