First UK digital chart: Total War: Three Kingdoms was last week's true No.1
Team Sonic Racing would have had to settle for No.2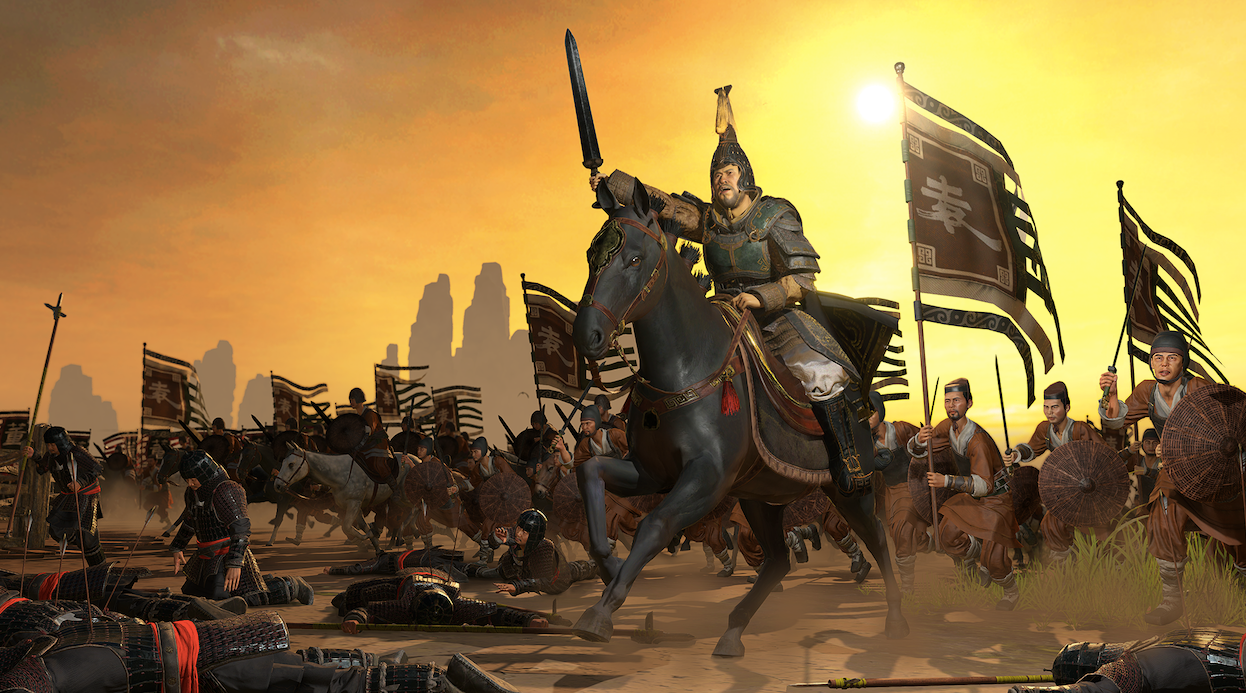 Total War: Three Kingdoms was comfortably the best-selling download game in the UK for the week ending May 26th.
The first ever weekly UK digital charts have started to arrive, and it reveals that Total War would actually have been the real No.1 for that week. Previously, based on physical data, we reported that Team Sonic Racing was that week's No.1 game. However, by comparing the two reports, GamesIndustry.biz can reveal that Total War was actually the better seller.
The digital chart looks quite different to its physical counterpart. Titles such as GTA V (No.2) and Minecraft (No.4) perform even better in these charts, and regularly appear in the Top Five (they were No.1 and No.2 the week prior to this one). Meanwhile, discounting can have a significant impact upon the Top Ten. For instance, Cities: Skylines finds itself rising to No.6 from No.94 thanks to some price activity.
Elsewhere, titles like Monopoly Plus and Uno from Ubisoft are in the Top Ten.
In terms of new digital releases, Team Sonic Racing made No.13 (although it's worth noting that Nintendo digital data currently doesn't feature in the GSD charts), just ahead of Everybody's Golf VR at No.14.
The GSD chart is created from data supplied directly from publishers and developers, whereas the GfK chart (which covers the physical market) is created from data supplied directly from retailers. GfK's chart typically arrives on Monday, whereas the GSD data takes longer to compile.
The chart is a work-in-progress, but it already gives us a good idea of how consumer buying habits are changing.
Here is the GSD Top Ten for Week 21
| Last Week | This Week | Title |
| --- | --- | --- |
| New | 1 | Total War: Three Kingdoms |
| 1 | 2 | Grand Theft Auto V |
| 4 | 3 | Monopoly Plus |
| 2 | 4 | Minecraft |
| 49 | 5 | FIFA 19 |
| 94 | 6 | Cities:Skylines |
| 7 | 7 | Red Dead Redemption 2 |
| 5 | 8 | Uno |
| 11 | 9 | F1 2018 |
| 8 | 10 | Middle-Earth: Shadow of War |
The GSD chart features games published by Activision Blizzard, Bandai Namco, Capcom, Codemasters, Electronic Arts, Focus Home Interactive, Koch Media, Microsoft, Milestone, Paradox Interactive, Sega, Sony, Square Enix, Take-Two, Ubisoft and Warner Bros. Notable absentees from the data include Bethesda, Konami and Nintendo.