UK charts: Team Sonic Racing laps the competition
Sega's kart racer is first Sonic game to top charts in 11 years as Rage 2 slides a few spots in its second week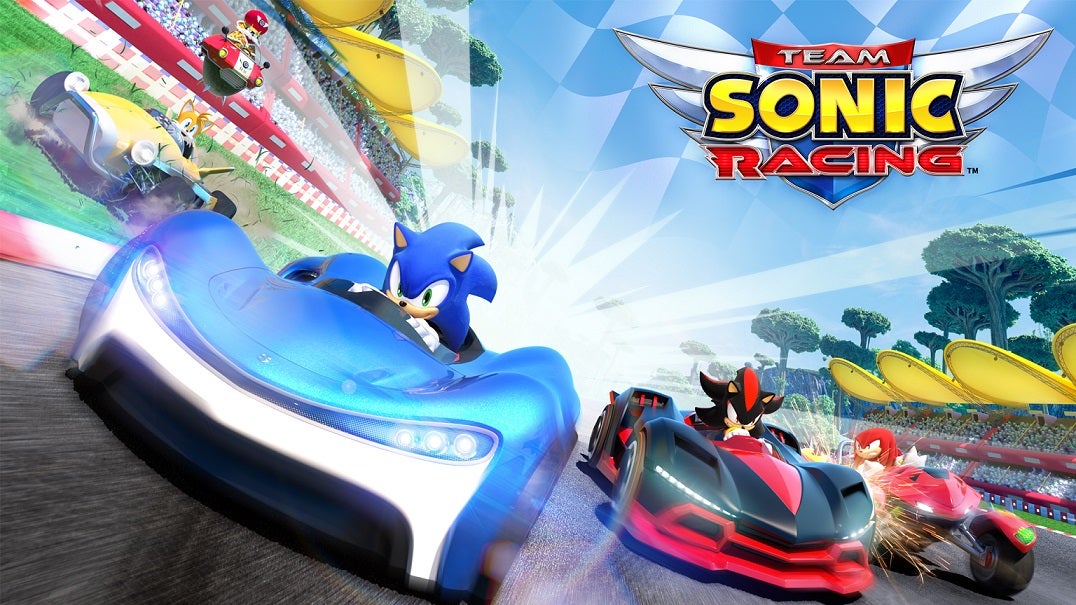 Sumo Digital's Sonic the Hedgehog kart racing series had been in the garage for seven years before last week's launch of Team Sonic Racing, but the time off seems to have served the franchise well.
According to the UK Boxed Charts report for the week ending May 25th, Team Sonic Racing toped the All Formats Chart, more than doubling the launch week sales of its predecessor, 2012's Sonic & All-Stars Racing Transformed. In fact, this is the first time a Sonic the Hedgehog game has topped the charts since Mario & Sonic at the Olympic Games managed that feat in 2008. As for where the game did best, the PlayStation 4 version narrowly outsold the Switch version.
The only other new release in the top 40 was Everybody's Golf VR for PS4, which ranked 22 on the charts. However, Assassin's Creed III Remastered (already out on Xbox One and PS4) did see the debut of a Nintendo Switch version, which helped propel the game to the 15th spot on the charts.
Last week's chart-topper, Rage 2, slid to fourth place with a 73% week-over-week decline in units sold. The previous week's second and third place sellers -- Days Gone and FIFA 19, respectively -- saw smaller declines and maintained their chart positions.
There were some interesting climbers in the chart as well. After finishing outside the top 40 two weeks previous, Metro Exodus posted its second straight week of gains for both chart position and unit sales. Sales were up 159% in the previous week's chart and 49% in the latest chart, pushing the game to 16th overall. Just Cause 4 has also increased its weekly sales for three weeks running, finishing in 21st overall.
Here is the UKIE/GfK Top Ten for the week ending May 25th.
| Last Week | This Week | Title |
| --- | --- | --- |
| New | 1 | Team Sonic Racing |
| 2 | 2 | Days Gone |
| 3 | 3 | FIFA 19 |
| 1 | 4 | Rage 2 |
| 5 | 5 | Red Dead Redemption II |
| 8 | 6 | Tom Clancy's The Division 2 |
| 4 | 7 | Mortal Kombat 11 |
| 6 | 8 | Mario Kart 8 Deluxe |
| 7 | 9 | Grand Theft Auto V |
| 11 | 10 | Forza Horizon 4 |