First mobile MOBA adds Twitch tech
Gameloft's Heroes of Order & Chaos now set up for streaming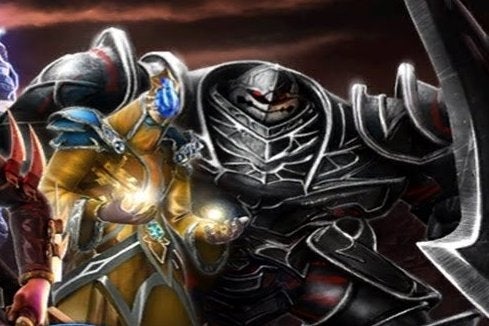 Twitch can now add its first mobile MOBA to its broadcast list. It's grown its relationship with Gameloft to add broadcasting capabilities to Heroes of Order & Chaos.
"With the omnipresence of mobile gaming, we are constantly looking for great games aligned with the interests of the Twitch community," said Twitch's director of business development Brooke Van Dusen.
"Since MOBAs are one of the hottest genres on our platform, integrating Twitch broadcasting into Heroes of Order & Chaos is the ideal title to further tap into what our users are playing."
Twitch streaming capabilities are already available in Gameloft's Asphalt 8: Airborne, but this is the first mobile MOBA to use the technology.
"Heroes of Order & Chaos is the benchmark MOBA game on mobile. It's only natural that it would be the first to integrate with Twitch," added Gameloft's Baudouin Corman.
"It's been a pleasure working with the talented team at Twitch to extend compatibility of this amazing technology to more games and devices."
Of course it's been a big week for Twitch, with the news that it's in the process of being acquired by Amazon for $970 million in cash.