First ever Scottish Games Week will be held this October
Five-day celebration of the local industry will include a conference, education symposium and awards ceremony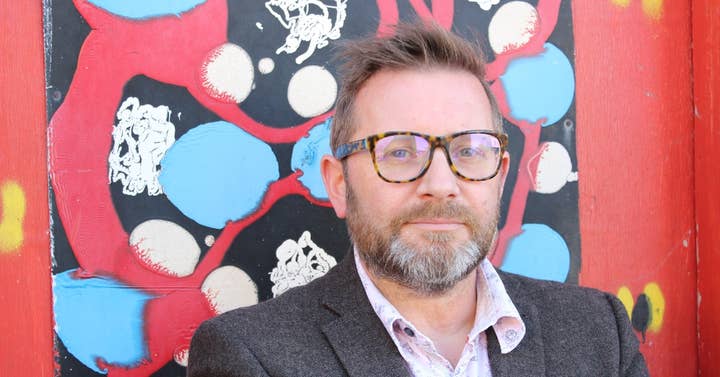 A new event will debut later this year to celebrate the accomplishments and opportunities found within the Scottish games industry.
Local organisation Scottish Games Network has announced the first ever Scottish Games Week, a five-day exploration of the work produced by studios across the country, as well as the nation's games heritage, which includes the Grand Theft Auto series and the console editions of Minecraft.
The event will run from Monday, October 24 to Friday, October 28, and will encompasses multiple standalone events in major cities Glasgow, Edinburgh and Dundee, as well as satellite events across the Highlands, Islands and Scottish Borders.
Highlights of Scottish Games Week include a two-day conference in Dundee, an education symposium featuring eleven colleges and seven universities, the More Than Games event for a non-games audience to explore the industry's impact, and the first Scottish Games Awards to celebrate the best talent in the country.
All events will be hybrid, with people able to either attend in-person or catch a livestream online.
"Scotland's games industry is the country's secret weapon," said Scottish Games Network director Brian Baglow. "The games ecosystem is far larger and more complex than anyone gives it credit for, with much to offer the wider creative industries, as well as other areas of the digital technology sector.
"Scottish Games Week will give this incredible ecosystem a global platform, showcasing, highlighting and supporting the incredible work being produced here in Scotland, as well as exploring all of the ways in which the tools, technologies and techniques from games can be utilised in everything from education, to healthcare and Scotland's future as a digital society."
The event is being supported by the Scottish Government's tech ecosystem review fund (STER), as well as an independent steering committee: BBC journalist Louise Blain, West College Scotland's Dr Amanda Ford, Abertay University's William Huber, AdInMo's Joanne Lacey, Denki's Gary Penn, Zappaty's Nazan Ünlütürk and Sumo Digital's Jim Woods.
Scotland's finance and economy secretary Kate Forbes added: "Scottish Games Week builds on the industry's reputation thanks to advances made in centres of excellence for the sector like Edinburgh and Dundee.
"The games industry will play a key part in Scotland's digital future and in our economy as a whole and is receiving continued Scottish Government support through the Scottish Tech Ecosystem Fund.
"The Fund is providing support for organisations to deliver meetups and events like Scottish Games Week -- which create the best environment for entrepreneurs to succeed."