Final Fantasy XV dev unsure of Japanese console market
Hajime Tabata worries there's "not much of a future for console games" if his latest doesn't do well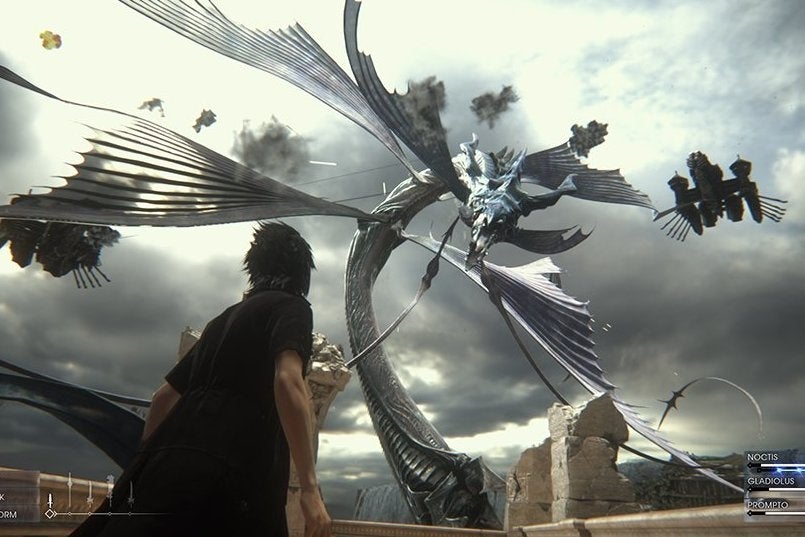 The Japanese console market has been in decline, and not even a new generation of hardware has been able to rejuvenate it. That fact isn't lost on Final Fantasy XV co-director Hajime Tabata, who recently discussed the subject with Kotaku.
"There's probably a cultural explanation for why the Japanese market is shifting toward handheld or smartphone devices," Tabata said. "It's pretty unique to Japan, where everyone is transporting--they have long train rides and bus rides to work, they have time to play handheld devices, or they're spending more time in their own rooms vs. spending more time in the living room."
However, Tabata said he would rather create games of the sort he grew up with, ones that were driven by long play sessions in front of a big-screen TV. The long-awaited Final Fantasy XV is just that sort of experience, but Tabata isn't entirely convinced the market to support it still exists.
"So in terms of whether console games will be received moving forward, it's not to say that I don't have any concerns at all, but I believe that it'll really depend on how Final Fantasy XV does," Tabata said. "Because I really want more people to enjoy games in the living room, on a big screen. If Final Fantasy XV doesn't do well, perhaps there's not much of a future for console games. It kind of really depends on how that goes."