Japanese console market down 16 per cent in 2013
Mobile gaming was worth $5.1 billion - $1 billion more than console hardware and software sales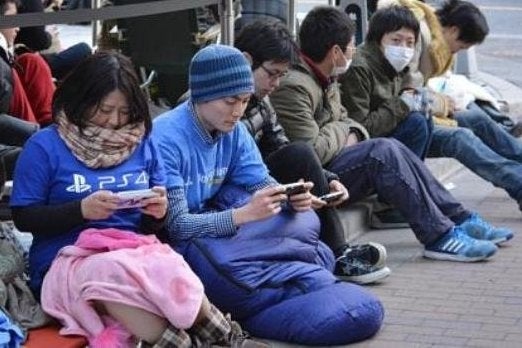 The Japanese console market fell by almost 16 per cent last year, though that decline was balanced by the rapid growth of mobile in the region.
The prominent analyst Dr. Serkan Toto obtained a copy of the Japanese Computer Entertainment Supplier's Association's annual report, which showed that the market from console hardware and software fell from $4.8 billion in 2012 to $4 billion in 2013.
And the decline was evenly distributed: Hardware sales fell from $1.9 billion in 2012 to $1.5 billion in 2013, while software sales dropped from $2.9 billion to $2.5 billion. The detail-oriented among you will note that the PlayStation 4 was not launched in Japan until 2014, but Sony's console has not had the same impact as its predecessors. In addition, Microsoft's imminent launch of the Xbox One is unlikely to make a significant difference to 2014's figures.
The most popular home console was the PlayStation 3, which accounted for 21.8 per cent of console hardware and software sales. But Japan is a handheld market, with the Nintendo DS representing 46.7 per cent of the entire market, and the PlayStation Vita another 11.7 per cent.
This is reflected in the rapid growth of mobile gaming in Japan. The CESA report offered no figure for the smartphone gaming market in 2012, but it said that it was worth $370 million in 2011. It reached $3.5 billion in 2013, and when combined with the still substantial market for featurephone gaming, mobile as a whole was worth $5.1 billion.