Final Fantasy 16 is the fifth biggest UK boxed launch of 2023 (so far) | UK Boxed Charts
But it's a much smaller launch for physical stores compared with 2016's Final Fantasy 15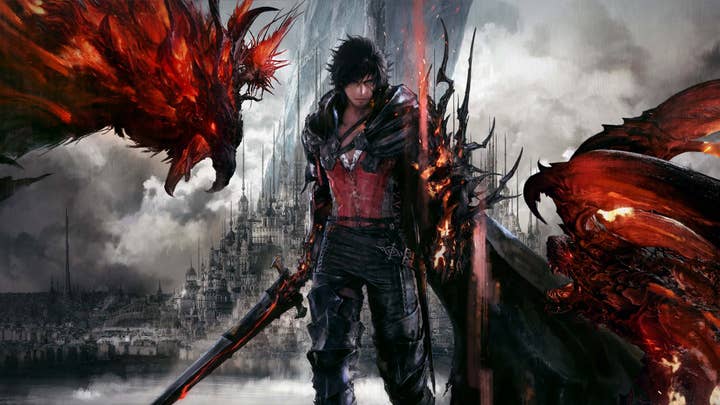 Final Fantasy 16 comfortably debuts at No.1 in the UK boxed charts.
It's not a huge boxed launch for the iconic franchise, with sales 74% lower than the boxed release of Final Fantasy 15 from 2016. Of course, Final Fantasy 16 is a PS5 exclusive, whereas its predecessor was on both PS4 and Xbox One. The previous game also launched at a time when the install base for PS4 was higher than the current install base of PS5.
But the biggest reason for the drop will be the acceleration of digital since 2016. When the digital data comes in, the fall compared with 15 will be significantly less severe.
Final Fantasy 16 is the fifth fastest-selling boxed game of the year (so far), behind The Legend of Zelda: Tears of the Kingdom, Hogwarts Legacy, Star Wars Jedi: Survivor and the remake of Resident Evil 4.
The arrival of the Square Enix game means that Zelda drops to No.2 once again, with sales down 35% week-on-week.
There are other new games in the charts. Sonic Origins Plus debuts at No.3. The Sega game's boxed release did best on Switch (52% of sales), followed by PS5 (29%), Xbox Series X and S (11%) and then PS4 (9%). This is not surprising, as Switch typically performs better in the physical market than the digital market, and Xbox's digital sales share is usually higher than both PlayStation and Switch.
Elsewhere, Aliens: Dark Descent from Focus Home Interactive debuts at No.11 and Crash Team Rumble crosses the finishing line at No.15.
In terms of more recent titles, F1 2023 is down to No.5 with a 51% sales drop, Street Fighter 6 falls out of the Top Ten to No.21 with a 36% dip in sales week-on-week, while Diablo 4 is down to No.8 after a 37% sales tumble.
Finally, Forspoken -- the other Square Enix PS5 exclusive released this year -- is up to No.12 with a 46% rise in sales week-on-week. Its the third consecutive week of sales increases for the game.
Here is the GfK UK Boxed Top Ten for the week ending June 24, 2023:
| Last Week | This Week | Title |
| --- | --- | --- |
| New Entry | 1 | Final Fantasy 16 |
| 1 | 2 | The Legend of Zelda: Tears of the Kingdom |
| New Entry | 3 | Sonic Origin Plus |
| 6 | 4 | Call of Duty: Modern Warfare 2 |
| 2 | 5 | F1 23 |
| 4 | 6 | God of War Ragnarok |
| 7 | 7 | Mario Kart 8 Deluxe |
| 3 | 8 | Diablo 4 |
| 5 | 9 | Hogwarts Legacy |
| 8 | 10 | FIFA 23 |