FIFA returns to No.1 after Black Friday shake-up | UK boxed charts
But Nintendo still dominates the top ten, even in the face of continuing discounts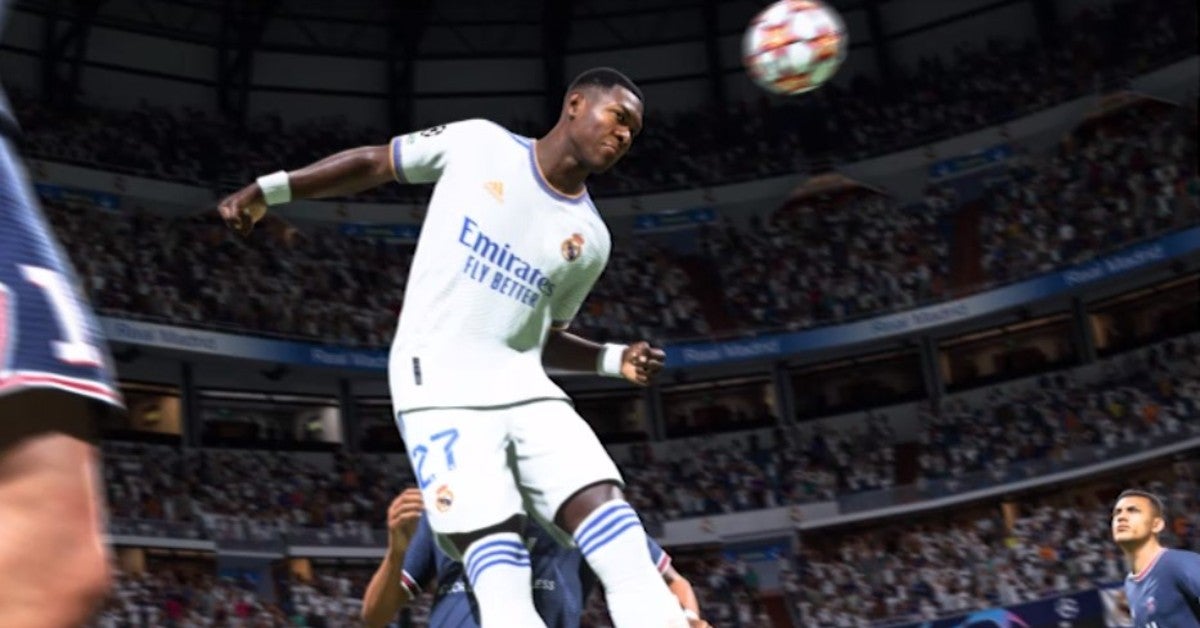 FIFA 22 is once again back at the top of the UK boxed charts following competition with Pokémon, Call of Duty and Black Friday discounts in recent weeks.
EA's flagship football title actually sold 33% fewer physical copies at UK retail compared to last week, but still managed to comfortably outsell the previous No.1, Mario Kart 8 Deluxe, which is down 59% week-on-week.
FIFA 22 has a long stint in the top spot until the beginning of last month, after which it was dethroned by Call of Duty: Vanguard for a fortnight, then the Pokémon Diamond and Pearl remakes, and finally Mario Kart during last week's Black Friday sales event.
However, while FIFA is on top, Nintendo is the dominant force in the upper echelons of the chart. Six of the top ten best-selling games are published by Nintendo -- and the multi-format Just Dance 2022 is selling tens of thousands more copies on Switch than on all other formats combined.
Last week, we reported that Nintendo Switch enjoyed its biggest week ever thanks to Black Friday sales.
Heavy discounts continue to drive some of the biggest moves in the charts, with a hardware bundle of Switch with Super Mario 3D World + Bowser's Fury boosting that game's sales by 68%, carrying it up from No.21 to No.13.
Similarly, Sonic Colours Ultimate's sales lifted 52% week-on-week, rising from No.28 to No.20.
There were actually a couple of new releases this week, although these appear much further down the charts. Cricket 22: Official Game of the Ashes debuted at No.30, while Nintendo's Big Brain Academy: Brain vs Brain launched at No.36.
Here is the GfK UK Boxed Top Ten for the week ending November 27
| Last Week | This Week | Title |
| --- | --- | --- |
| 2 | 1 | FIFA 22 |
| 1 | 2 | Mario Kart 8 Deluxe |
| 4 | 3 | Call of Duty: Vanguard |
| 6 | 4 | Pokémon: Brilliant Diamond |
| 7 | 5 | Just Dance 2022 |
| 8 | 6 | Animal Crossing: New Horizons |
| 3 | 7 | Minecraft (Switch) |
| 5 | 8 | Marvel's Guardians of the Galaxy |
| 10 | 9 | Mario Party Superstars |
| 11 | 10 | Pokémon: Shining Pearl |