FIFA physical sales continue to fall sharply | UK Boxed Charts
But digital will likely tell a different story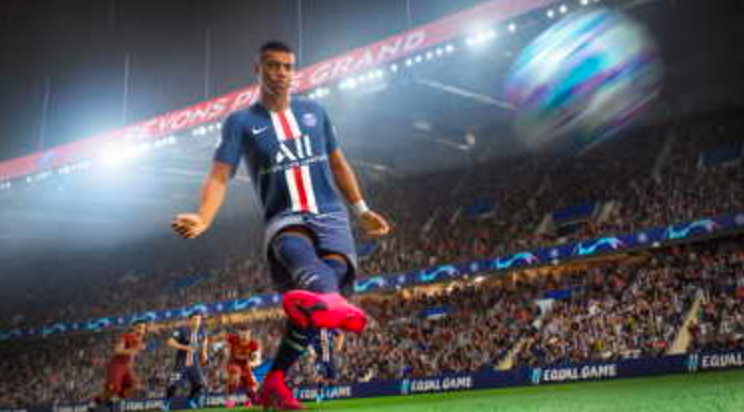 Typically the biggest boxed game launch of the year, FIFA 21's opening week sales are down more than 42% over last year's game.
This is purely in terms of physical sales. FIFA's digital performance has rapidly grown alongside the success of the game's live service Ultimate Team mode. We won't know the game's digital performance until later in the week.
Another reason for the drop in performance will be the upcoming launch of PS5 and Xbox Series S and X, with consumers likely holding off for the next-generation version of the game.
However, even with such a fierce drop, FIFA 21 was still the biggest game launch of 2021 (so far), beating previous record holders The Last of Us: Part 2 and Animal Crossing: New Horizons. FIFA 21 sold best on PS4, which accounted for 62% of the sales, followed by Xbox One (36%) and then Nintendo Switch (2%).
It's an EA top two this week, with Star Wars: Squadrons holding its position at No.2 despite a 55% drop in sales week-on-week. Squadrons was a bigger digital hit than a physical one, and would really have been No.1 last week if download data was counted.
That means last week's physical No.1, Crash Bandicoot: It's About Time, slips to No.3 with a 58% drop in sales.
Elsewhere, big Switch games Animal Crossing: New Horizons, Super Mario 3D All-Stars, Mario Kart 8: Deluxe, Minecraft and Minecraft Dungeons make up No.4, 5, 6 and 7.
October is a little quieter than we're used to this year, with a handful of Switch titles and a new World of Warcraft expansion making up many of the big releases. However, come the end of the month things start picking up as we hurtle towards the launches of PS5 and Xbox Series S/X in November.
Here is the GfK Top Ten for the week ending October 10th:
| Last Week | This Week | Title |
| --- | --- | --- |
| New Entry | 1 | FIFA 21 |
| 2 | 2 | Star Wars: Squadrons |
| 1 | 3 | Crash Bandicoot 4: It's About Time |
| 4 | 4 | Animal Crossing: New Horizons |
| 3 | 5 | Super Mario 3D All-Stars |
| 6 | 6 | Mario Kart 8: Deluxe |
| 8 | 7 | Minecraft (Switch) |
| 7 | 8 | Minecraft (Dungeons) |
| 5 | 9 | Marvel's Avengers |
| 13 | 10 | Ring Fit Adventure |