FIFA 20 returns to No.1 on EMEAA charts for fifth week since launch
No new major releases and holiday sales kept momentum for Pokemon, Star Wars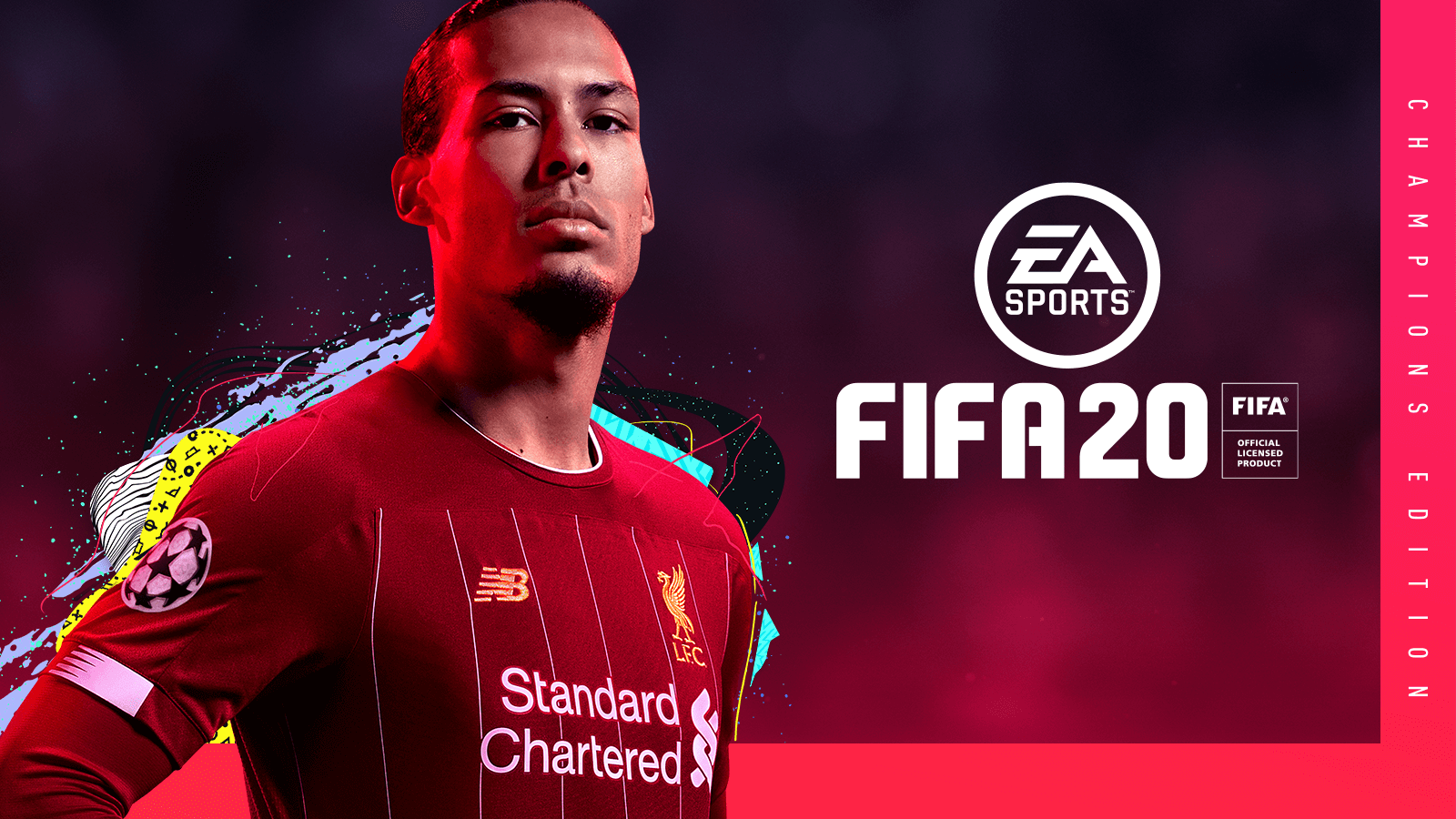 With no new major releases last week, it was a quiet week in terms of movement on the EMEAA charts that saw FIFA 20 find room to move back to the top.
FIFA 20 originally saw a whopping four weeks in a row in the No.1 spot after its launch before it was finally dethroned by Call of Duty: Modern Warfare during its launch. Call of Duty edged into No.2 last week right under it.
Last week's No.1, Football Manager 2020, was nowhere to be seen on the combined unit sales charts. It managed to sneak in way down at No.37 on the digital sales charts, indicating a steep drop-off from its launch last week.
Pokemon Sword and Shield remain in the top 10 and No.4 and No.8 respectively, with Pokemon Sword actually rising a spot from last week -- indicating that Pokemon sales are remaining sturdy through the holiday month. Two other Nintendo staples, Luigi's Mansion 3 and Mario Kart 8 Deluxe, also stuck around for another week near the top.
Star Wars Jedi: Fallen Order is also enjoying ongoing attention given its launch near holiday sales weeks, dropping only from No.2 last week to No.5 this week.
For digital sales alone, the rankings are mostly the usual suspects with Grand Theft Auto V. returning to No.1 this week and FIFA 20 waiting right behind it at No.2. Call of Duty: Modern Warfare is unsurprisingly at No.3.
Here are the Top 10 best-selling games by units (combined digital and physical) in EMEAA for the week ending December 1, 2019:
| Last Week | This Week | Title |
| --- | --- | --- |
| 4 | 1 | FIFA 20 |
| 3 | 2 | Call of Duty: Modern Warfare |
| 7 | 3 | Grand Theft Auto V |
| 5 | 4 | Pokemon Sword |
| 2 | 5 | Star Wars Jedi: Fallen Order |
| 8 | 6 | Luigi's Mansion 3 |
| 13 | 7 | Spider-Man |
| 6 | 8 | Pokemon Shield |
| 9 | 9 | Need for Speed: Heat |
| 11 | 10 | Mario Kart 8 Deluxe |
Participating companies in the GSD charts (run by B2boost on behalf of ISFE) are Activision Blizzard, Bandai Namco, Capcom, Codemasters, EA, Focus Home Interactive, Koch Media, Microsoft, Milestone, Paradox, Sega, Sony, Square Enix, Ubisoft and Warner Bros.
Digital data includes games sold in Australia, Austria, Bahrain, Belgium, Bulgaria, Croatia, Cyprus, Czech Republic, Denmark, Finland, France, Germany, Great Britain, Greece, Hungary, Iceland, India, Ireland, Israel, Italy, Kuwait, Lebanon, Luxembourg, Malta, Netherlands, New Zealand, Norway, Oman, Poland, Portugal, Qatar, Romania, Russia, Saudi Arabia, Slovakia, Slovenia, South Africa, Spain, Sweden, Switzerland, Turkey, Ukraine and UAE.
Physical data includes all games, but only those sold in Belgium, Denmark, Finland, France, Great Britain, Italy, Netherlands, Norway, Poland, Portugal, Spain, Sweden and Switzerland.