FIFA 13 sees over 1m pre-orders
EA says it's "expected to be the biggest sports video game launch ever"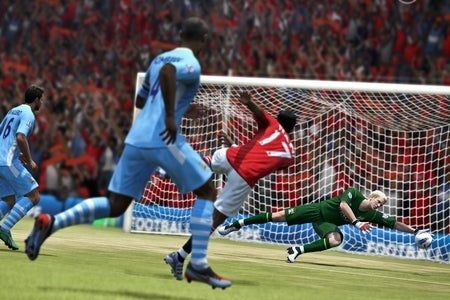 EA Sports has announced that its new release FIFA Soccer 13 has seen one million pre-orders thus far and strong interest from fans, as 4.6 million have downloaded and played the demo on PS3, Xbox 360 or PC.
EA said the demo usage has increased 42 percent and that it believes that FIFA Soccer 13 will be the "biggest sports video game launch ever." EA also noted that the FIFA Soccer Facebook page surpassed 10 million Likes, while FIFA Soccer 13 was mentioned every 1.3 seconds on Twitter, YouTube and other social media platforms in the three days after the demo launched, according to Brandwatch.
The game is available now at North American retailers (and through Origin) and will be shipping in the rest of the world on September 28.