Fallout Shelter is coming to Tesla cars
Mobile management sim to join Cuphead, Atari classics on electric cars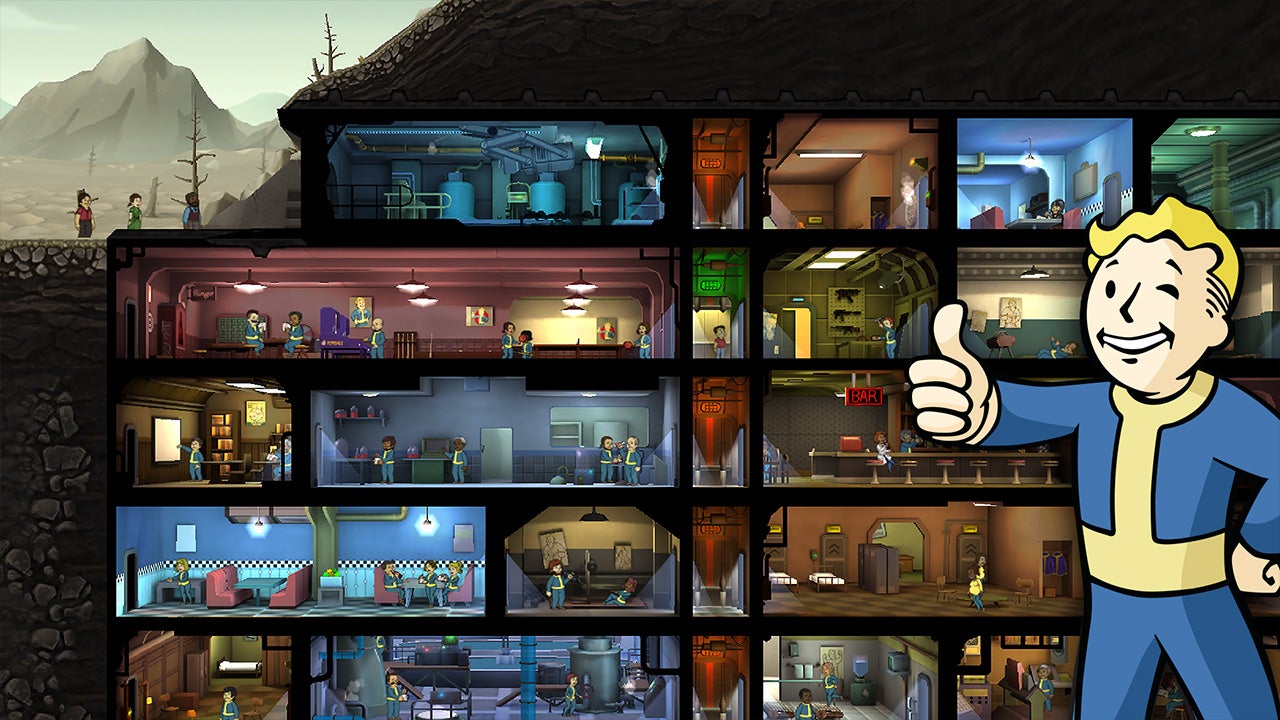 Bethesda's free-to-download mobile title Fallout Shelter is making its way to a new platform soon: Tesla cars.
The Verge reports the announcement that came about during a talk at E3 2019 today between Bethesda's Todd Howard, Tesla CEO Elon Musk, and E3 Coliseum host Geoff Keighley. YouTube video streaming will also become available on Teslas, with both features coming at an unannounced future date.
In addition, Musk showed off a demo for Beach Buggy Racing 2, a mobile racing title developed by Vector Unit. The Tesla version of the game, coming soon, will allow players to use the car's steering wheel to steer the car in-game.
Earlier this year, Cuphead arrives on Tesla cars, following a suite of Atari classics added last year.