Facebook renames its AR/VR studio collective to Facebook Reality Labs
Update: Oculus Studios will retain its name, and Oculus branding remains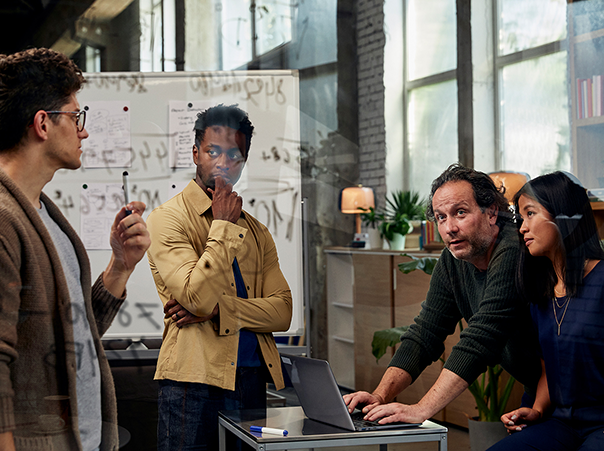 Update August 28, 2020: Facebook has clarified to GamesIndustry.biz that Oculus Studios has not been rebranded, and is still called Oculus Studios.
Rather, the name change referred to in the original blog post impacted the collection of internal studios working on AR and VR development at Facebook that includes both Oculus Studios and others -- which together used to be known as the AR/VR team at Facebook.
Additionally, the studio formerly known as Facebook Reality Labs, which is also a part of that collective, will now be known as Facebook Reality Labs Research.
Original story August 25, 2020: Facebook has officially renamed its internal AR/VR studio from Oculus to Facebook Reality Labs, alongside a number of other changes it's made lately to fold the Oculus branding more tightly into Facebook itself.
In a blog post today, Facebook said that the change was made "to encompass the expansive work being done at Facebook as we build the next computing platform to help people feel more present with each other, even when we're apart."
Facebook further emphasized in the post that the expansion of its Facebook Reality Labs brand to encompass not just its research division, but all of Oculus, is a necessary component of furthering its AR and VR development capabilities.
In the same announcement, the company announced it was rebranding its annual Oculus Connect event, where it typically shares updates on its AR and VR development, to Facebook Connect.
The free conference will take place online on September 16, and Facebook says it will include more information on the company's vision for Facebook Reality Labs, alongside updates on its VR and AR technologies.
This news all comes shortly after Facebook announced it would require Facebook accounts for users to log into Oculus devices, giving current Oculus users two years to merge their Oculus accounts with Facebook accounts before they would be completely shut out -- something Oculus founder Palmer Luckey promised would never happen when the company was acquired.
All these recent changes are connected to Facebook's recent efforts to unify its brand identity across all its subsidiaries and properties, a process it announced last year with a corporate rebranding.