Facebook Instant Games moves off Messenger
New game reviews re-opening after three-month hiatus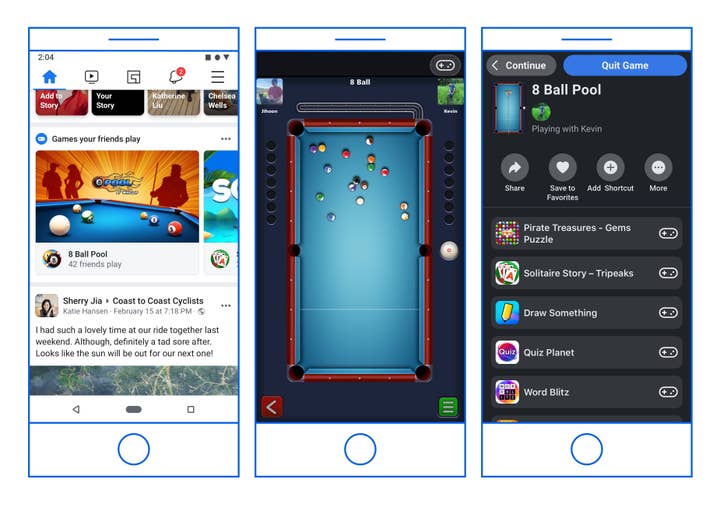 Today, Facebook has announced it will be migrating its Instant Games platform from Messenger to Facebook proper.
The transition will begin later this summer, when iOS devices will no longer be able to play Instant Games directly in Messenger, though thread updates and chat bots will still keep them accessible. Trying to play a game directly will open the Facebook app instead.
This appears to be a continuation of Facebook's efforts to bolster its new "Gaming" tab, which was introduced earlier this year as a hub for all gaming content on Facebook, including live streams, gaming groups, and actually playing games.
In addition to Instant Games' migration, Facebook will be updating its application process for new games to require an Apple Developer team ID and a completed business verification prior to submission, as opposed to after. With that process, new game reviews for Instant Games will resume in the coming days, after being closed for a three-month period.