Facebook reportedly rebranding around metaverse
New name is expected next week as social network's PR team braces for further reports on leaked documents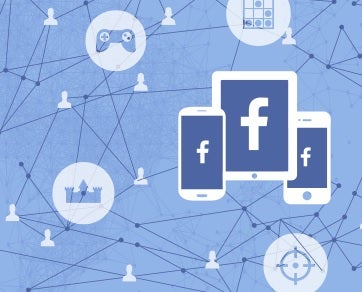 Facebook is planning a corporate rebranding, according a report from The Verge.
Citing "a source with direct knowledge of the matter," the site is reporting that the company behind the social network is planning to change its name to encompass its aspirations for building a metaverse.
Facebook is holding its annual Connect conference on October 28, but The Verge says the rebranding could be announced sooner. The story also suggests the name of the Facebook site and app would stay the same, similar to how Google in 2015 reorganized the business under the name Alphabet.
Recent months have seen Facebook signal a shift in focus, or at least a shift in how it would like to be perceived.
"We will effectively transition from people seeing us as primarily being a social media company to being a metaverse company," Facebook CEO Mark Zuckerberg told The Verge in a July interview.
While it didn't always use the word "metaverse," Facebook has had designs on larger technology-enabled social spaces for some time. It has been working in augmented reality for years, and Zuckerberg made his ambitions clear when the company acquired VR headset maker Oculus in 2014.
"Mobile is the platform of today, and now we're also getting ready for the platforms of tomorrow," Zuckerberg said at the time. "Oculus has the chance to create the most social platform ever, and change the way we work, play and communicate."
The news of the rebranding comes as Facebook is facing continued criticisms over how it handles its business.
Earlier this month, the Wall Street Journal published its Facebook Files series of investigative pieces reporting on the negative impact Facebook and its products like Instagram have on users, the company's lax response when employees alert it to content assisting drug cartels and promoting ethnic violence, how the platform was used to undermine COVID-19 vaccination efforts, and more.
The former Facebook product manager who provided the documents at the heart of that series then testified before a US Senate subcommittee about the findings.
There's apparently more bad news for the company on the way, as the Facebook Newsroom Twitter account this week posted, "Right now 30+ journalists are finishing up a coordinated series of articles based on thousands of pages of leaked documents."
It did not say what those documents contained but insisted, "A curated selection out of millions of documents at Facebook can in no way be used to draw fair conclusions about us."