Fable III tops Eurogamer's Gamescom reader list
Newly-announced Lionhead sequel scores highest cumulative traffic for Cologne event
Forthcoming Lionhead game, Fable III, topped the traffic list on Eurogamer.net for the Gamescom week, according to the latest analysis in GamesRetail.biz.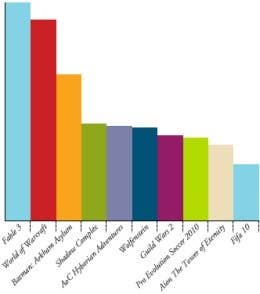 The follow-up to last year's 10 out of 10 title Fable II beat out other key titles - including World of Warcraft - to take the top spot in a busy week in Cologne as content about the game topped internal lists.
Of the top 11 games that saw the most traffic during the week the Xbox 360 game, announced by Peter Molyneux in the Microsoft press conference, was closely followed by Blizzard's all-conquering MMO - a new expansion for which was announced at Blizzcon, also occurring in the same week.
Meanwhile Batman: Arkham Asylum - which today rocketed into top spot in the UK chart - was third ahead of super-popular XBLA title Shadow Complex in fourth.
Other notable titles in the top echelon of Eurogamer reader popularity that week - August 17-23 - were MMO trio Age of Conan, Guild Wars 2 and Aion, while Pro Evolution Soccer beat rival FIFA 10 by some margin.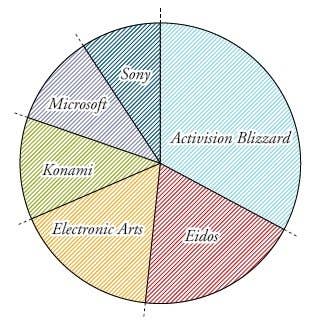 In a direct comparison of the top six publishers Activision Blizzard succeeded in taking the lion's share of the traffic with its titles, some distance ahead of Eidos and Electronic Arts.
GamesRetail.biz is the free weekly newsletter from the creators of Eurogamer.net and GamesIndustry.biz aimed at the retail and publishing community in the UK.
As well as an analysis section each week, it also features all of the chart data, news, interviews, jobs, events and release dates for the UK market.
More information on signing-up for GamesRetail.biz - as well as links to all issues published to-date - is available on the official website.