F1 2021 overtakes Zelda to claim pole position | UK Boxed Charts
Ratchet & Clank and Spider-Man sales surge as new PS5 stock arrives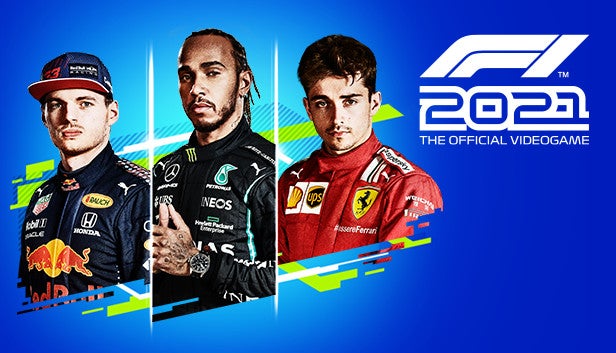 Codemasters' F1 2021 has claimed the No.1 spot in the UK boxed charts, despite a 37% drop in sales week-on-week.
The game missed out on pole position last week as it was beaten by Nintendo's latest remaster: The Legend of Zelda: Skyward Sword HD.
However, the Nintendo Switch game dropped 74% in physical sales during its second week, which has seen the two titles swap places.
It's not entirely unusual for a new game aimed at core fans to drop by this number in its second week, and a combination of the UK opening up after the COVID-19 lockdowns and a very hot week of weather will have had a detrimental impact on its performance.
Elsewhere, a large number of PS5 consoles were shipped to retailers this week, which has resulted in a sales surge for some of the platform's biggest games. Insomniac's PS5 exclusive Ratchet & Clank: Rift Apart spiked 288% in sales week-on-week, and is up seven places to No.3. Meanwhile, Spider-Man: Miles Morales -- also by Insomniac -- jumped 242% in sales and has risen 11 places to No.6. Both games were included as part of PS5 console bundles at retailers.
Other PS5 titles to jump in sales includes third-party games Assassin's Creed: Valhalla (No.12), Call of Duty: Black Ops Cold War (No.17), Marvel's Avengers (No.18) and Resident Evil: Village (No.19).
Big deals on Star Wars: Jedi Fallen Order saw the EA title drop to below £10. The game spiked 256% in sales as a result, and jumps back into the charts at No.11.
There were actually some new games in the charts. At No.33 is a new Warhammer game called Necromunda: Hired Gun. 41% of sales were on PS5, 32% on PS4 and 27% on Xbox Series consoles. Meanwhile, indie RPG Cris Tales comes in at No.36. 54% of sales was on Nintendo Switch, 25% on PS5, 17% on PS4 and 4% on Xbox.
Here is the GfK Top Ten for the week ending July 24, 2021:
| Last Week | This Week | Title |
| --- | --- | --- |
| 2 | 1 | F1 2021 |
| 1 | 2 | The Legend of Zelda: Skyward Sword HD |
| 10 | 3 | Ratchet & Clank: Rift Apart |
| 3 | 4 | FIFA 21 |
| 4 | 5 | Mario Kart 8: Deluxe |
| 17 | 6 | Spider-Man: Miles Morales |
| 5 | 7 | Animal Crossing: New Horizons |
| 6 | 8 | Minecraft (Switch) |
| 8 | 9 | Grand Theft Auto 5 |
| 7 | 10 | Super Mario 3D World + Bowser's Fury |