Ex-Quantic Dream dev opens new narrative studio in London
Caroline Marchal tells GamesIndustry.biz how Interior Night will bring the Breaking Bad audience into video games
A new studio has opened its doors in London, led by one of the leading former talents of David Cage's company Quantic Dream, GamesIndustry.biz can reveal.
Interior Night has been founded by creative director Caroline Marchal, who previously served as lead game designer on Heavy Rain and Beyond: Two Souls. The team is composed of ex-staffers from Quantic Dream and other Sony studios.
The new firm is based in White City, London and is currently only home to "just a few people." Marchal hopes to raise this up to 20 people over the next year, but plans to cap it there so she can "keep the studio lean and agile."
Interior Night will specialise in "innovative and accessible narrative games" that Marchal believes will appeal to "people who love shows like Breaking Bad or Fargo but who do not necessarily game." We ask how she plans to accomplish this given that these consumers may not own games consoles.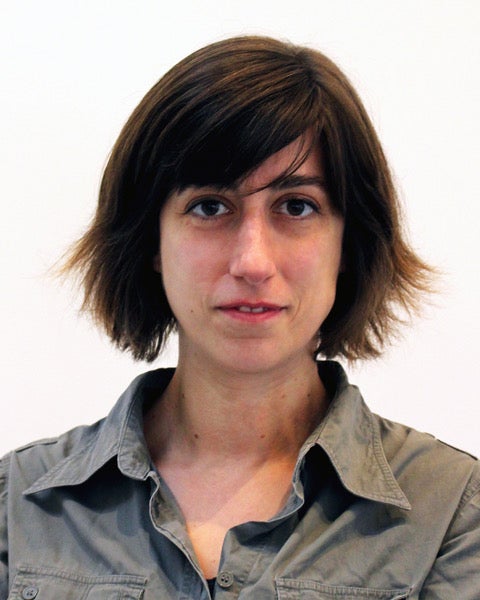 "We think we can bring a TV audience to our games with streamlined mechanics - very accessible and simple interactions - and a very strong focus on story and character development, things TV shows are currently the best at.
"Most households have a PC, some have a console, but not everyone in the house is a gamer or uses these devices to play. Many people use their console to watch Netflix or Amazon on their TV. That said, mobile devices are also interesting and we do have plans for them in the future, but we primarily focus on the big screens."
Marchal has spent the past two and a half years at Sony's London studio, but the majority of her career - 11 years, to be exact - has been spent at Quantic Dream.
"I wanted to explore new territories in the narrative genre," she says of her split from David Cage's studio. "I also wanted to work in a smaller structure, on shorter development duration - AAA development is awesome but also quite exhausting.
"So, I chose to move country with my family and after a couple of years at Sony London, I realised I really needed to start my own thing. It was that 'it's now or never' feeling, so I took the leap."
Marchal's time at Quantic Dream has given her plenty of experience with interactive narratives, and she is keen to bring this across to her new studio in order to reach that broader audience.
"You need to approach any given game situation from a gameplay and story perspective, and both need to be interesting," she says. "You need to work holistically and think about what the player will think or feel second-to-second.
"Video games engage their audience in a different and sometimes super personal way. This presents opportunities to address complex topics like real-world issues differently. In the right context, this can be truly empowering and insightful for the audience."
The formation of Interior Night also adds another new studio to the UK landscape that will hopefully help address the gender imbalance of the games industry's workforce. Marchal is an experienced female lead bringing a fresh perspective to game development, and she is keen to see more women in development aspire to.
"It would be great to have more Jade Raymonds, Brenda Romeros, Robin Hunickes and Debbie Bestwicks," she says. "I think it's great to have them as role models, and that more and more women are getting prominent roles in the industry, partly thanks to the indie scene. So the trend is encouraging. I personally don't feel I have the answers on how to navigate the industry as a woman, but I do have some as a creative person - but that is a different topic."