Ex-Lionhead devs form Flaming Fowl
Studio Kickstarting officially licensed Fable Fortune free-to-play card game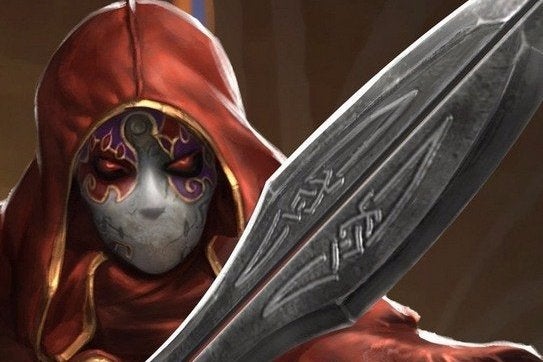 There's life after Lionhead both for the studio's developers and its biggest franchise. As reported by IGN, ex-Lionhead developers Craig Oman, Mike West and Marcus Lynn have formed Flaming Fowl Studios to finish a project that had been in the works for a year and a half before Lionhead's closure.
Fable Fortune is a free-to-play card game for PC and Xbox One that has Microsoft's blessing to use the license, but not its funding. As a result, Flaming Fowl is turning to Kickstarter to crowdfund the game, seeking £250,000 ($365,000) in a four-week campaign. Oman has said that if the Kickstarter does well, the team "would love to bring it to iOS and Android at some stage"as well.
Microsoft announced the closure of Lionhead and the cancellation of its free-to-play Fable Legends role-playing game in March, saying it would instead be focusing "on the games and franchises that fans find most exciting and want to play." Despite that slight, Microsoft apparently still saw value in Fable; reports earlier this month indicated that there were multiple suitors lined up to buy Lionhead, but deals fell apart when it became clear the Fable IP would not be changing hands.