Ex-gen: PS3 and Xbox 360's highs and lows over 8 years
The RROD, the ApocalyPS3, the games and moments that made this generation special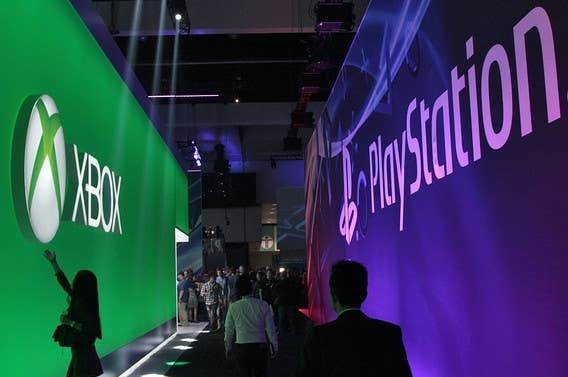 Hard to believe it's been eight years since the first of this generation of consoles, the Xbox 360, went on sale. But cast your mind back and you'll remember that back then the only free-to-play games (at least in the West) were the ones on promotional stands at the back of GameStation, there was no iPhone, Facebook was only open to students and if you wanted to see something like the Oculus Rift your best bet was an episode of Star Trek.
In case your long term memory has been ruined by modern technology and caffeinated beverages we've compiled a timeline of the most important events between the birth of this generation and the launch of the new Xbox One and PlayStation 4. The Yellow Lights and Red Rings of Death, the controversies and the seminal games.
November 22, 2005 - The Xbox 360 is the first to cross the start line and goes on sale in the USA. Europe gets its turn on December 2, followed by Japan on December 10. Microsoft corporate vice president Peter Moore says "in the first 90 days, I believe we'll be somewhere between two and a half and three million units worldwide. Perhaps equally importantly by the end of the calendar year [2006], I think we'll be at 10 million units worldwide." Combined sales of the machine in October 2013 stood at 80 million.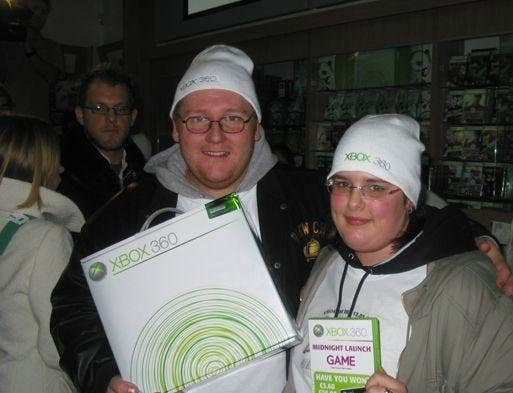 September 6, 2006 - SCEE announces delay to European launch of the PlayStation 3 citing "production issues with the blue laser diodes needed for the Blu-Ray drive."
November 11, 2006 - PlayStation 3 goes on sale in Japan. It arrives in the US on November 17, but the European release is delayed until March 23, 2007. The last official figures for sales of the console are 80 million worldwide, with 4332 games released worldwide, excluding downloads.
November 7, 2006 - The first Gears Of War bursts onto Xbox 360 and introduces the world to Marcus Fenix. The game is a huge hit, scoring a Metacritic of 94 and GamesRadar declares "splattering blood never looked so beautiful."
"PS3 is something that is going to be a slow burner, and suddenly it's like a tsunami; it will just overtake you"

David Reeves, SCEE
November 19, 2006 - The Wii is released in the USA, and despite having a name that means urine in a number of countries, it has gone on to teach your grandmother yoga and sell over 100 million units around the world.
July 06, 2007 Microsoft acknowledges the Red Ring Of Death failure experienced by Xbox 360 users, and in an open letter from Peter Moore introduces an enhanced three year warranty program for machines that suffer three flashing red lights.
July 13, 2007 - "PlayStation 3, you will see, will be far and away the winner when you look at it by March '08. They really, really will," predicts Sony Computer Entertainment Europe president David Reeves. "It's something that is going to be a slow burner, and suddenly it's like a tsunami; it will just overtake you." He is, of course, wrong and in a 2009 interview he says it could take another three to five years. He retires from Sony at the end of April 2009.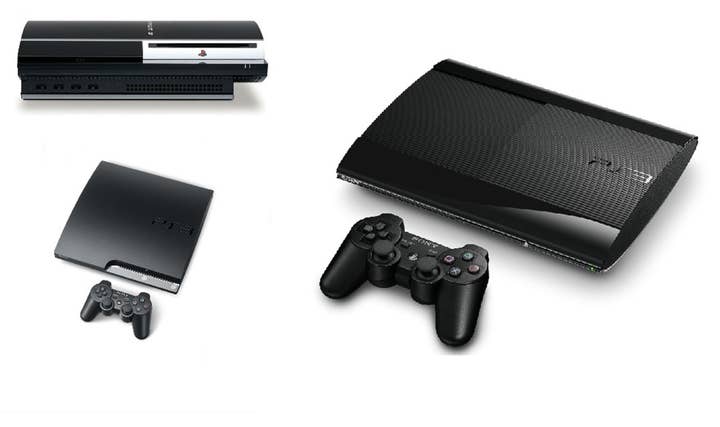 September 25, 2007 - Halo 3 is released on Xbox 360 and grosses $300 million in its first week on sale. It claims a Metacritic of 94 and Edge magazine calls it a "magnificent, beautiful monster" and "the future."
November 5, 2007 - Call Of Duty 4: Modern Warfare is released and suddenly a grumpy sounding actor from The Bill is everyone's new man-crush. Captain Price and Soap's debut scores a Metacritic of 94 and spawns a terrifying new generation of trigger happy, kill hungry online players.
February 29, 2008 - Ignoring the heartrending cries of Sackboy, Phil Harrison resigns as president of SCE Worldwide Studios. Cut to March 2012 and it's revealed the tallest man in games is crossing the console barricades and joining Microsoft as corporate vice president at the Interactive Entertainment Business. "I am really impressed with the company's long-term vision for growing the market for interactive entertainment globally and also with the incredible wealth of talent, technology and resources the company has available to succeed."
March 01, 2008 - Xbox Live hits a record 1 million concurrent users. By November 2009, that number rises to 2 million.
"Natal is the most exciting product we'll bring to market this year"

Steve Ballmer
May 20, 2009 - The first video for The Last Guardian, then called Project Trico, is leaked via a PlayStation fansite. Despite assurances it is still in development today the game still has no release date, and leading cynics to believe the catdogbird's corpse is hidden somewhere in Sony's basement
September 17, 2009 - The BBC's Watchdog programme runs a report on Sony's Yellow Light Of Death in the UK, and SCEE responds with a strongly worded rebuttal of its major points. MD of Sony UK Ray Maguire says the programme contains "unsupported and potentially misleading allegations."
October 13, 2009 - Uncharted 2: Among Thieves arrives on PS3. "An action-adventure masterpiece whose minor flaws are washed away on a tide of rhythm and spectacle," says Eurogamer, and the game achieves a 96 Metacritic.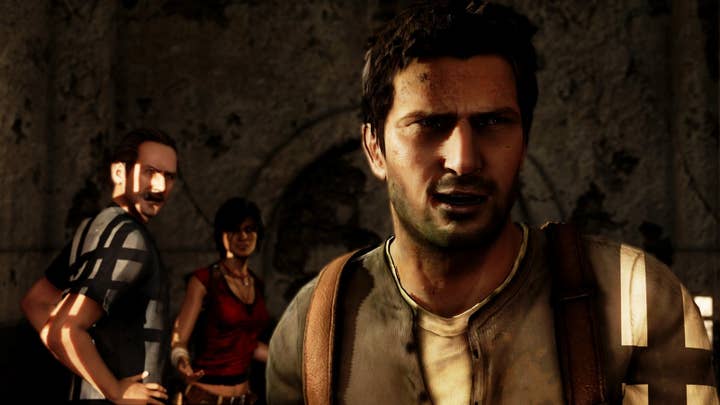 October 27, 2009 - Forza Motorsport 3 on Xbox 360 marks a massive turning point for the racing series. It's Metacritic was 92 thanks to reviews like the one from IGN that called it "the best racing game of this generation."

February 23, 2010 - PS3 exclusive Heavy Rain goes on sale in the US, and innovation hungry gamers learn a hard lesson about children and road safety. The game secures a Metacritic score of 87, and Eurogamer calls it "a thrilling mystery, cleverly composed, and unlike anything else you will play this year."

February 28, 2010 - First reports of PlayStation Network connection error 8001050F which prevents access to the PlayStation Network. Gamers helpfully nickname the event the ApocalyPS3, and Sony soon figures out that the problem is due to a glitch related to the leap year. The issue is resolved by March 1.

April 28, 2010 - Microsoft CEO Steve Ballmer calls Kinect (then known as Natal) "the most exciting product we'll bring to market this year."
"We aren't making huge money from hardware, but we aren't bleeding like we used to"

Shuhei Yoshida
21 June, 2010 - Chris Lewis, executive VP of Interactive Entertainment in Europe for Microsoft, predicts another five years of life for the Xbox 360. "With this new sleek design and Kinect for Xbox 360 we've got at least another five years of this generation where we continue to offer great experiences for people."

29 June, 2010 - Exciting news for Sony's accountants as worldwide studio boss Shuhei Yoshida reveals the happy news that the company is no longer taking a $300 hit on every machine it sells, and it's only taken three years. "This year is the first time that we are able to cover the cost of the PlayStation 3. We aren't making huge money from hardware, but we aren't bleeding like we used to."

November 4, 2010 - Kinect is released in the USA, and everyone suddenly realises that Microsoft employees have much bigger living rooms than the average person. Microsoft's reported $500 million marketing budget for the camera is more than it spent on advertising for the original Xbox console.

September 23, 2010 - Reports circulate that Project Milo (aka Milo and Kate), the Peter Molyneux game that offered gamers the chance to interact with a small boy through Kinect, has been cancelled. Gary Carr, creative director at Lionhead, jokes that Milo "lives on in Fable. He's now little wizard."

April 20, 2011 - Sony shuts down its online service, the PlayStation Network, after a hack compromises the information of 77 million users. It later becomes clear that this could include credit card information. It begins restoring services on May 15.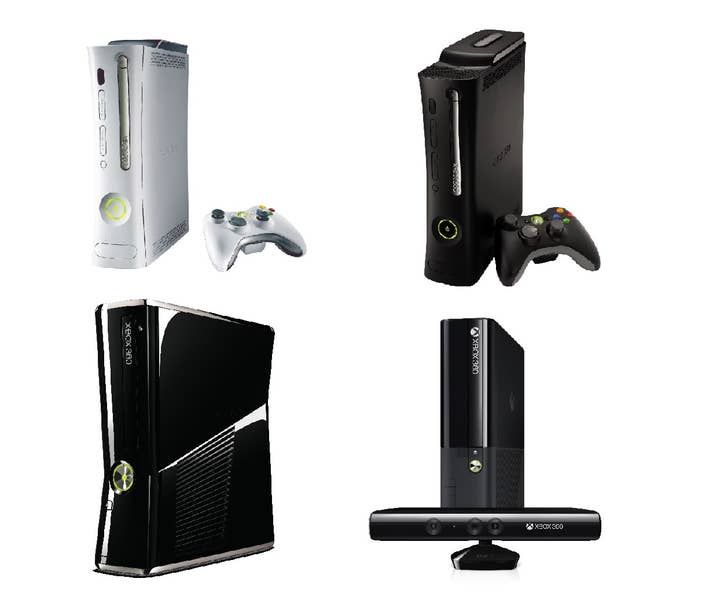 August 4, 2011 - One year after Sony launched 3D gaming for the PS3 and Simon Benson, SCEE's senior development manager, is excited by the medium's progress and its future. "That's a lot of content, and a really good reason to think about getting a 3D display. And if it's coming out at that sort of rate, and you think this is just the beginning, imagine where that's going to go." Cut to 2013, and Sony announces the PlayStation 4 will not support 3D at launch.
September 29, 2011 - Gears Of War 3 helps push the franchise beyond $1 billion in lifetime sales. "Gears of War was the first killer app for Xbox 360," says Phil Spencer, corporate vice president of Microsoft Studios.
July 3, 2012 - Spencer is back, and tells GamesIndustry International the "future of entertainment is the cloud. You see that with music and movies, and games will be that way as well. I think we are a ways away from everybody being able to play all the games that we are showing off on the floor of E3 via the cloud reliably."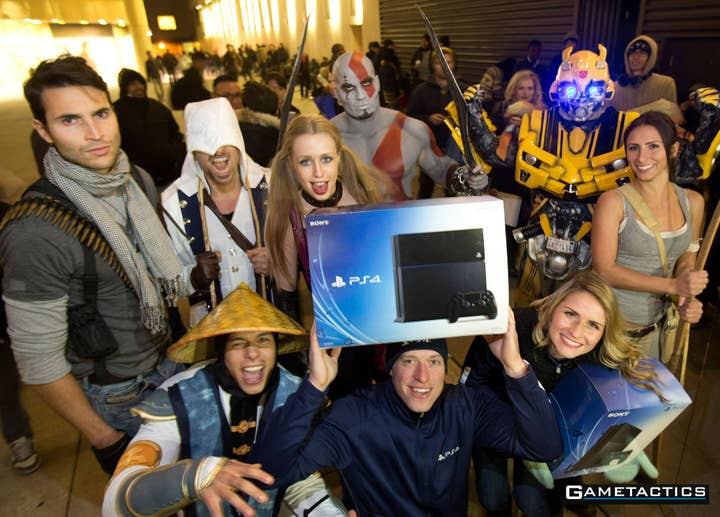 November 18, 2012 - Nintendo's is Wii U released in the US. To date it's sold approximately 3.91 million units. Recently Michael Pachter, analyst and professional pot stirrer, said "I think the Wii U is toast - it's a DS that's split into two."
November 15, 2013 - PlayStation 4 is released in the US. Yoshida calls it "the most organized launch we've had as a company."
November 22, 2013 - The Xbox One is released in the UK and US. According to Microsoft's Yusuf Mehdi "we're looking to be break even or low margin at worst on [Xbox One] and then make money selling additional games, the Xbox Live service and other capabilities on top."