Ex-Disney and EA staff unveil new studio to tackle climate change
Studio is developing mobile title EverForest, which will see real trees planted as players progress through the game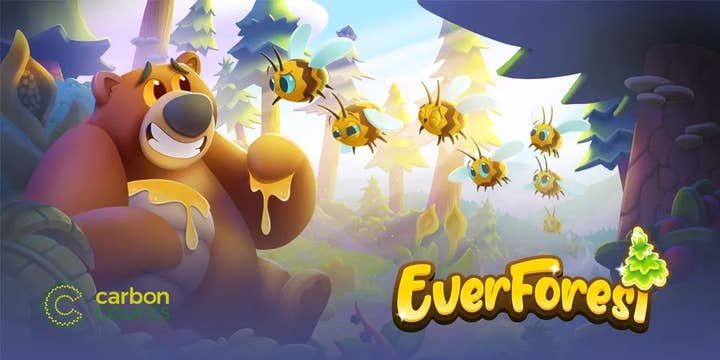 (Editor's note: After publication, we learned the start-up in question is basing its game on blockchain technology. Given our editorial stance on the subject, this is not a story we would normally cover.)
Former staff at Disney, EA and Kabam have formally unveiled a new game company that aims to "take on climate change using the power of play, people and technology."
The studio, named Carbon Counts, was formed in November 2020, but has been operating in stealth while working on its first mobile title, EverForest. As players progress through EverForest's story, the studio says it will plant real trees in return.
Carbon Counts is led by CEO Michael Libenson, other members of the team include co-founder Brett Jenks, also the co-founder of Rare, COO Nicole Rustad who formerly led corporate citizenship at Disney, and Plants vs. Zombies co-creator Kyle Duncan, who is serving as executive producer at the studio.
The company also raised $4.5 million in seed funding to fuel the development of EverForest, led by Borderless Capital, Algorand and the Algorand Foundation, among others. It also raised $2.5 million in pre-seed funding last year.
"Worldwide, the vast majority of people care deeply about climate change, but feel powerless to do anything about it," said Libenson.
"Our team has created some of the world's most successful mobile games. Now, we're combining proven mechanics with an immersive story to deliver a magical experience that transcends the screen and impacts the real-world."
Climate change is an ever-present topic throughout the industry. During a Devcom talk this week, the UN emphasised that game makers shouldn't get a "free pass," when it comes to the environment.
"Video games can be transformative in this," said UN Environment's chief of education, youth and advocacy SamBarratt. "What we need is to get all hands on deck everywhere to make a difference."