European market report: Growing revenues, growing workforce and older gamers
Video games generated €24.5 billion in 2022 with higher unit sales, 110,000 games workers across ten markets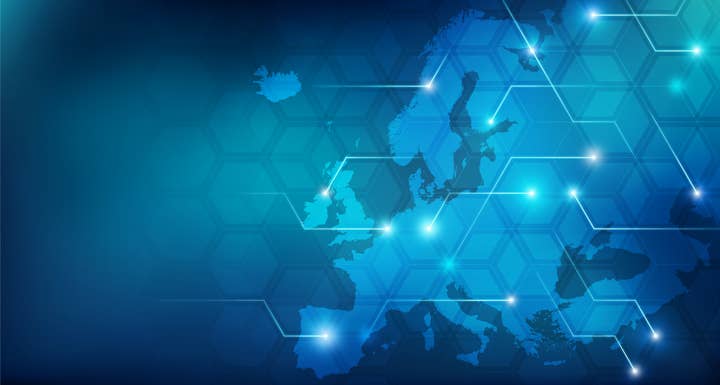 Sign up for the GI Daily here to get the biggest news straight to your inbox
Video Games Europe, the continent's largest trade body, has released an extensive report offering insight into the full size and impact of the games industry in the region.
This is the fourth Key Facts report published by the organisation – formerly the Interactive Software Federation of Europe (ISFE) – and draws on data from Ipsos Mori, GSD, GameTrack and the EGDF-VGE insights report.
It shows that European games revenues rose to €24.5 billion in 2022, unit sales rose to 40.3 million, and the number of people employed by the industry rose to 110,000.
Among the data used were GameTrack surveys of 60,000 people aged between six and 64 (12,000 each from the UK, France, Germany, Italy and Spain).
Let's break down the biggest findings from the report.
Revenue and sales were up in 2022
As mentioned, €24.5 billion was spent on video games across various European markets last year. This is a 5% increase compared to the €23.3 billion generated in both 2021 and 2020, and higher than the €21.6 billion taken in 2019, the last pre-pandemic year.
42% of this revenue was generated by console games, up from 41% the year before, while a further 42% was provided by mobile, down 45% year-on-year.
13% of revenue came from PC, with the remaining 3% from streaming services and other online models.
When breaking down revenue by media type, 41.5% came from paid apps and in-app purchases, although this was down from 45% in 2021. Another 41.5% came from digital purchases, including full game downloads and DLC.
Physical games accounted for 17% of European games revenue, down from 19%.
Video Games Europe noted that, while there were fewer games released for consoles in 2022 compared to 2021 – 549 titles as opposed to 564 – the total number of units sold was actually higher. 40.3 million games were sold in 2022, up 12.6% from the 35.8 million shifted in 2021 and the same amount that was sold in 2020.
The rise in unit sales was attributed to major releases such as Call of Duty: Modern Warfare 2, Elden Ring, God of War Ragnarok, and Pokémon Legends: Arceus.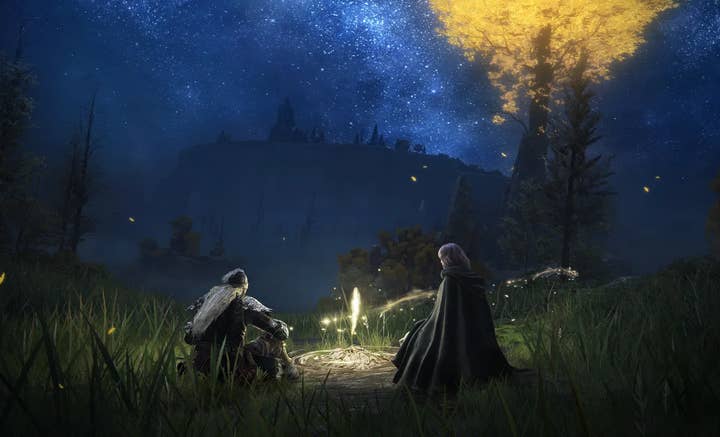 The changing face of players
Looking into demographics, Video Games Europe reported that 126.5 million people played video games across its chosen European territories in 2022 – up marginally by 1.4% over the previous year.
This means 53% of people in Europe aged six to 64 play video games. Here's how this breaks down:
45-64 years old: 25%
35-44: 17%
25-34: 19%
15-24: 21%
6-14: 18%
Most age groups had increased by 1%, although 25 to 34 and 15 to 24 were both down 1% year-on-year.
As you can see, older games make up the largest portion of the audience. 31.3 million people aged 45 to 64, 25% of the total, play video games – up by one million compared to 2021, the largest growth shown by any age demographic.
The average age of European gamers is 32.
However, as you might expect, younger people are the more likely to be gamers. 81% of 11 to 14 year olds play video games (the highest proportion of all age groups), compared with 36% of 45 to 64 year olds (the lowest). Both were up 1% year-on-year.
Video Games Europe also reported that 59 million women account for 46.7% of European game players. The average game-playing woman is 33 years old, and plays 7.5 hours per week.
44% of women were aged 35 to 64, with 31% between 18 and 21 years old and 25% between six and 17.
The report also contained a section exploring the work of ratings board PEGI, with 67% of parents aware of the organisation's age labels compared to 73% of players.
Playtime is cooling down (but not by much)
The time spent playing video games per week has returned to similar levels as they were before the pandemic.
The average number of hours spent by European gamers engaging with the hobby per week was 8.8 – same as 2018. This dipped to 8.6 hours in 2019, before rising to 9.5 in 2020. This dipped again to 9 hours in 2021, so the rate of decline has slowed.
By comparison, European consumers spend 14 hours per week on social media, 24 hours per week watching TV.
74% of gamers play at least one hour per week, with 17% playing at least once per month.
68% of those surveyed play games on smartphones or tablets, up from 63% in 2021. 58% play on consoles (up from 54%), while 48% play on PC (down from 52%).
A growing workforce
Video Games Europe reported that there are 110,000 people employed across ten selected markets – up 12.2% from the 98,000 recorded in 2021.
The UK was by far the biggest territory at 20,975 employees, following by France at 18,000. Here's the full ranking:
UK 20,975
France 18,000
Poland 12,100
Germany 10,960
Spain 8,833
Sweden 7,944
Romania 3,736
Netherlands 3,736
Finland 3,550
Czechia 2,329
According to VGE, 23.7% of this industry workforce are women. While this is up from 22% the previous year, and higher than the 17% recorded in the European IT sector, the trade body emphasised there is still more work to do in addressing the gender imbalance across the industry workforce.
The majority of employees are in development, with art being the biggest discipline. The report offered this breakdown:
Arts 26%
Programming 21%
Design 20%
Production 9%
QA 5%
Audio 3%
Other 15%
In the report's foreword, Video Games Europe wrote: "There have never been more employees working in our sector and there have never been more people enjoying games in Europe than there are today."
Sign up for the GI Daily here to get the biggest news straight to your inbox