EU Commission "doubts" UK tax relief is necessary
Further delay as EU launches in-depth investigation with four major concerns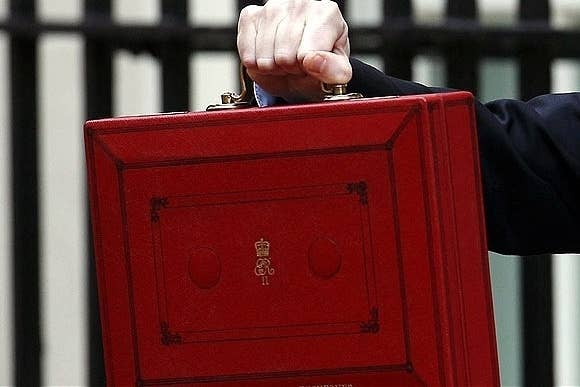 The European Commission is to open an in-depth investigation into proposed tax relief for UK games makers, suggesting there "is no obvious market failure" in the sector to warrant state aid.
"The market for developing video games is dynamic and commercially promising," said Joaquin Almunia, Commission VP. "It is not clear whether the taxpayer should be subsidising this activity. Such subsidies could even distort competition."
The move is a blow to UK trade bodies UKIE and TIGA which have both campaigned for tax relief for years. Such an investigation is likely to further delay any introduction of tax breaks, following a delay last month where the EU was unable to approve a required cultural test.
The UK intends to introduce a 25 per cent tax relief on a maximum of 80 per cent of the production budget of qualifying video games. However, based on the information is has available, the EU has said that it doubts whether:
Aid is necessary to stimulate the production of such video games.
Limiting expenditure for the tax relief to goods or services 'used or consumed' in the UK would not be discriminatory.
Offering this type of aid would not fuel a subsidy race between Member States.
The proposed cultural test ensures that the aid supports only games with cultural content without leading to undue distortions of competition.
TIGA's CEO Richard Wilson said another delay is a disappointment but once again pledged to support the case for tax relief in the UK, stating: "The EU Commission's decision to launch an investigation into the case for games tax relief is a very disappointing hold-up which if prolonged could jeopardise much needed investment and job creation in the UK's games industry.
"The UK games industry needs to surmount one final hurdle before games tax relief can be enacted: we must make a compelling, convincing and constructive case to the EU Commission of the merits of games tax relief."
"We are extremely disappointed that the European Commission has decided to open an in-depth investigation into production tax credits for the UK games industry," added UKIE's Jo Twist.
"We believe this support is crucial in opening up the opportunity for developers to make culturally British games, but also as a vital incentive for development studios and large multinationals to base their development in the UK and nurture the talent here. We are still confident of having the scheme."