Esports investment: Building resilience in a volatile space
New Wave Esports CEO Daniel Mitre on the glamour of teams versus the sustainability of platforms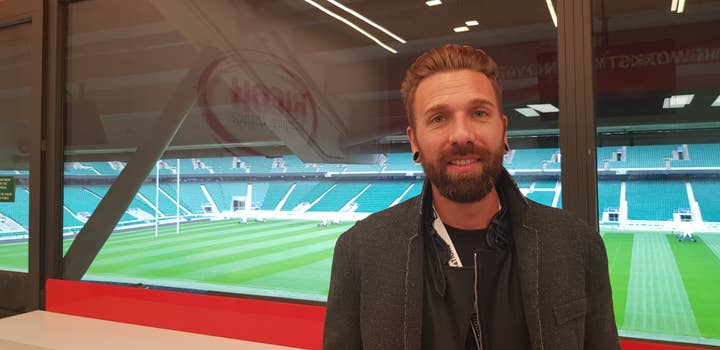 When it comes to esports investment, the wide end of the money funnel is overflowing with cash. According to the latest Goldman Sachs' esports report, investment in the sector increased 90% year-on-year in 2018, growing to $1.4 billion.
Every year the League of Legends World Championship continues to break its own records and, despite getting off to a somewhat rocky start, the competitive Fortnite scene has seen a much stronger performance this year, with high engagement and plenty of headlines. Meanwhile, esports with less of an audience focus -- such as the mobile scene -- are gaining traction, as players buy-in to compete for cash prizes.
Speaking with GamesIndustry.biz at Esports Insider London, CEO of Canadian investment firm New Wave Esports, Daniel Mitre, discusses why there's a lack of confidence in the sector, despite the truckloads of cash coming its way.
It's undeniably a risky sector right now, as companies like Blizzard and Daybreak Games pull the plug on their ambitious esports leagues with Heroes of the Storm, and H1Z1. Although high-profile casualties like this do affect the wider sector, Mitre says they haven't necessarily impacted the propensity to invest in esports.
"Is there a bubble? That's the big question... I don't think it's going to pop, much like everyone is afraid of. There will be a market correction for sure"
"It's still very much growing, especially in North America," he notes. "There's a lot of big headlines coming out of North America where everyone is looking at what the big celebrities and big companies are doing... But when there is a failure, yeah we have to take that close to our heart, and navigate and try to mitigate against some of the risks involved."
As with all investments, mitigating risk is a priority, but that's a tricky proposition in esports. A game that's popular today won't necessarily even still be online a year from now. While there is a lot of interest from the traditional sports sector, with teams and former stars alike investing substantial sums, it's a very different ball game (if you'll excuse the pun).
Traditional sports enjoy legacies that stretch back decades, or in some cases over a century. Professional clubs have long histories of triumph and tragedy that feeds in the cultural consciousness around the sport, which itself remains largely unchanged by the passage of time. There is a sense of permanence in traditional sports that esports simply cannot match. Even League of Legends is an almost unrecognisable game ten years after its release.
"We're all trying to take cues from traditional sports, because they built some great business practices for us to build other revenue streams off of, whether it's sponsorship, media rights, ticket sales, merchandising," Mitre says. "But where it changes is, no one owns the act of football, no one owns baseball. You have tonnes of different companies across a wide variety of skill levels that can come in and build a business. Whether it's minor league to the majors, or college scenes. All of those have their own little ecosystem that thrives, and that brings talent over as those players can graduate and go on, and have the support to back them in order to get to the pros.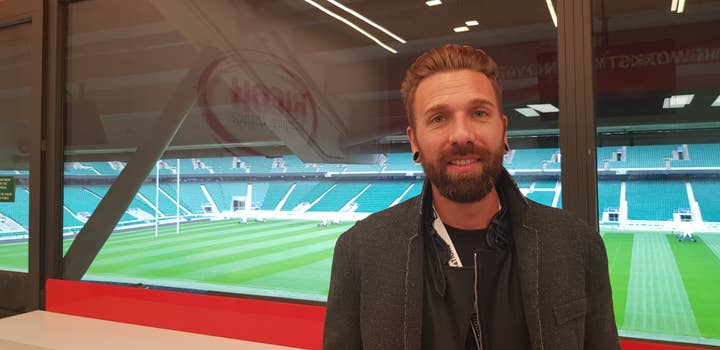 "Where we vary is that we don't own the IPs and we never will. It's up to the publisher and developer to continue updating those games and make those games sticky and keep players around. But when those games start to fail, all the support systems are affected by that. So we have to build companies that are resilient and agnostic of the games, because those games are going to come and go."
On top of that, no amount of money can save a doomed esport if the audience simply isn't there, and if a game's audience does start to wane, esports expenses will be first on the chopping block.
"With a lack of players in the ecosystem, you have a lack of monetisation, and you've got to start cutting corners, and the first one is going to be esports because it's so unstable right now," says Mitre. "It's tough to make money in esports, and the companies that are, aren't necessarily pulling in millions of dollars."
"Esports is a pyramid: at the very top are your big teams... What about the 99% of the rest of the world that wants to play competitively?"
Combining the volatility of esports with the sheer amount of cash floating around -- plus the success of other endeavours driving investment elsewhere -- it's hard to let go of the idea that it's a bubble waiting to burst. Developers are increasingly pushing their games into esports territory, tempted by the prospect of a longer tail and high levels of fan engagement that come with it; but they're also competing for the attention of a fickle audience, and drawing investment that won't necessarily see a return from such a crowded space.
"Is there a bubble? That's the big question," Mitre says. "That's what everyone is asking... I don't think it's going to pop, much like everyone is afraid of. There will be a market correction for sure. Companies that are operating with good business practices, those that have great executive leadership in place and know how to build resilient companies, are going to come out on top."
Resilience is a theme that comes up a lot when discussing esports investment. Again, the volatility of the sector requires it. But what does resilience look like in esports? Mitre suggests that franchises which put teams forward for multiple different esports are more resilient, being ultimately less affected by the potential collapse of even big ticket games. It has the added effect of helping to build a fanbase comparable to traditional sports, where audiences back the brand, no matter what the game is.
"I don't ever invest in a team that only supports one game," says Mitre. "What happens when that game tanks? What happens if the publisher pulls the plug? It's good to have that diversity."
However, franchises come with huge upfront costs. Last year it was reported that the Overwatch League buy-in was between $30 million and $60 million dollars, and Mitre notes that League of Legends European Championships places ring in at around $8 million.
"Teams are interesting, because that puts you on the map," Mitre adds. "That's the big headline. But where I see more sustainable models and monetising at a higher level would be platforms and networks. Esports is a pyramid: at the very top is your is your big teams and your professional leagues. What about the 99% of the rest of the world that wants to play competitively or are enthusiasts or just occasional viewers? That's where platforms and networks come into play.
"If I can monetize 25 cents on a microtransaction based off a two million user base, I'm going to certainly take that over a quick prize grab at Fortnite World Cup. I look at platforms, which are much more scalable, they are a bit more resilient, because you can develop something differently depending on what the esports industry's needs are... There's much more flexibility in platforms."