Escape from Tarkov dev says no playable women because of lore, "huge amount of work" required
Statement made in an effort to walk back three-year-old comment that war was only for "hardened men"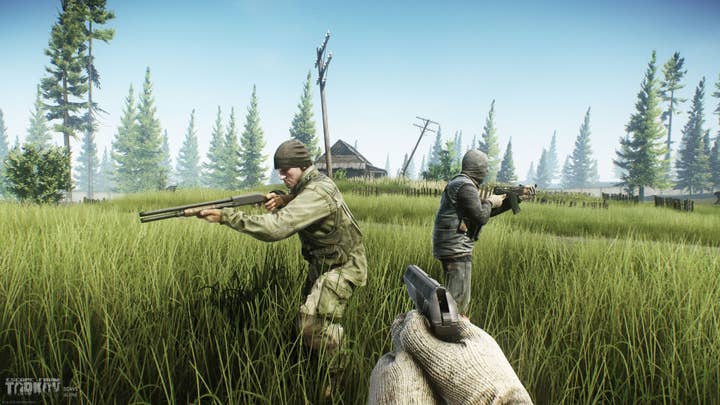 Battlestate Games has stated that it will not be adding playable women to its first-person shooter, Escape from Tarkov, due to the "huge amount of work" it says is required to implement them.
The statement was made in response to the recent resurfacing of a 2016 interview in which one of the developers, Pavel Dyatlov, gave a very different reason for the lack of playable women in the game (which was unreleased at the time). At the end of the interview with Wccftech Dyatlov was asked about playable female characters, and said that while the studio had considered them, they "came to the conclusion that women are not allowed to be in the war."
When pressed by the interviewer on the fact that women are involved in real-world combat scenarios, Dyatlov continued:
"I can agree with you and we discussed it for a very long time, but we came to the conclusion that women can't handle that amount of stress. There's only place for hardened men in this place."
The Wccftech interview was re-circulated on social media recently due to a sudden surge in Tarkov's popularity with some help from a recent Twitch event. In response to criticism for the 2016 stance taken by Dyatlov, Battlestate issued a statement on its official Twitter separating itself from the expressed views.
"Regarding the 3 years old article with points about women in EFT," the tweet reads. "The answers were done by one, not a key BSG employee which probably were misinterpreted and as a result didn't reflect the official position of the company, that we always respected women in wars and military women.
"The employee was reprimanded and properly instructed. We are sorry for caused confusion."
However, when numerous replies asked if this meant Escape from Tarkov would eventually see playable women, Battlestate held firm that it would not be adding them, offering a different explanation:
"First - there are women in EFT already (trader, some future key storyline quests will have women as main characters).
"But there will be no playable female characters because of game lore and more importantly - the huge amount of work needed with animations, gear fitting etc."
A similar argument was made back in 2014 when Ubisoft technical director James Therien said the lack of playable women in Assassin's Creed: Unity was a "reality of game development" and that putting a playable woman in the game would have "doubled the work" in areas like character animation and costumes. These remarks also sparked criticism at the time.
The following year, Ubisoft let players choose between either the female Evie Frye or her twin brother Jacob Frye for a significant portion of the missions in Assassin's Creed Syndicate. And in 2018, Ubisoft released Assassin's Creed Odyssey with the ability for players to choose between female protagonist Kassandra or her brother Alexios for the entire game.