ESA unconcerned by Sony abandoning E3
Microsoft and Nintendo both on board for 2019 trade show, which will expand beyond Los Angeles Convention Centre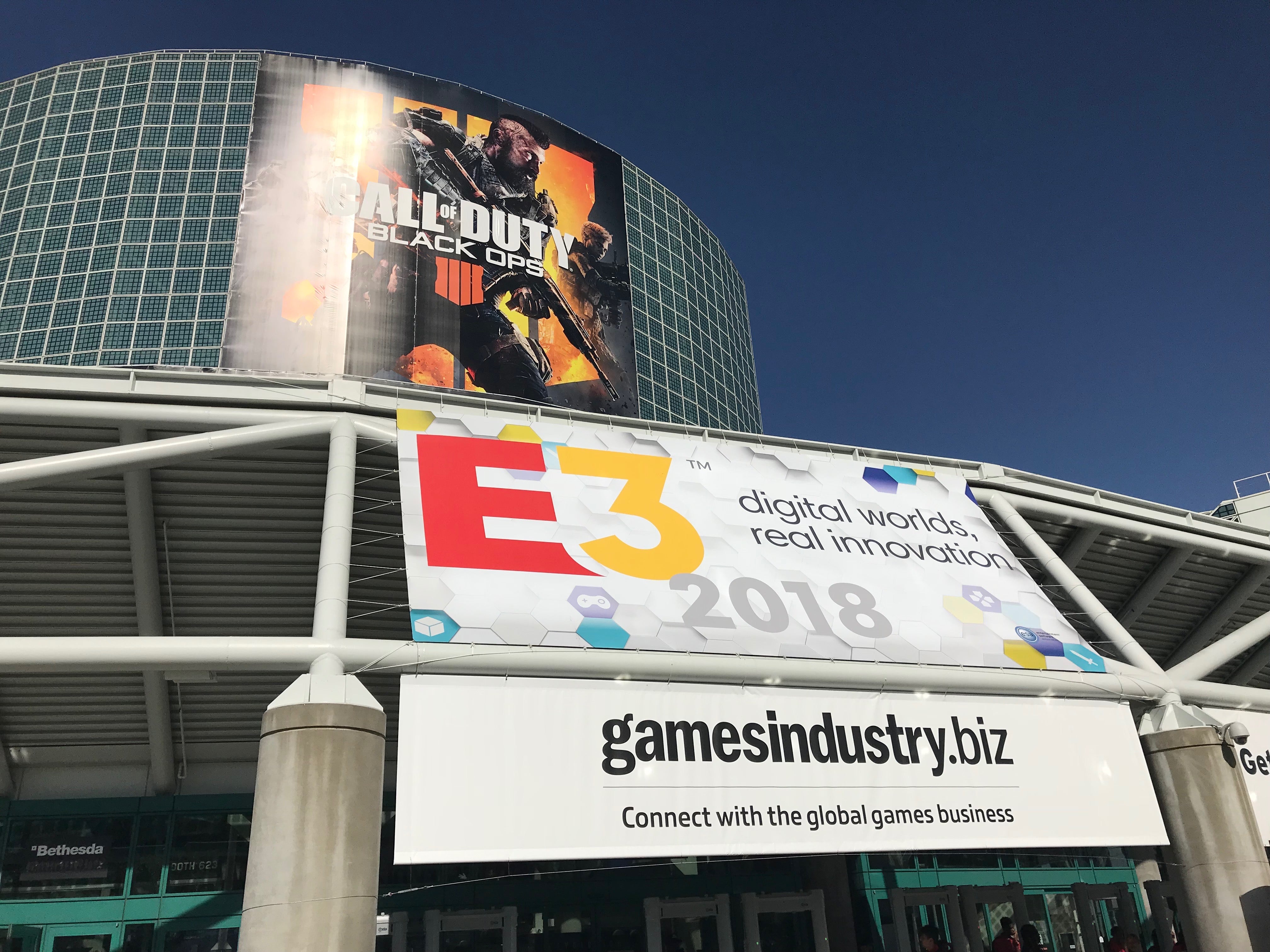 The news that PlayStation will not be present at E3 2019 has not sullied the organisers plans to grow the event.
A statement from the Entertainment Software Association touted the record-breaking success of this year's trade show and highlighted some of the major companies already on board - including Sony's rival platform holders, Microsoft and Nintendo.
There were also indications that the show itself will spill out of the Los Angeles Convention Center and into other venues in order to accommodate further growth. Last year, the ESA said the venue's struggles to cope with rising attendance means E3 may need to leave Los Angeles in 2020.
Xbox already had to shift to its own space at the nearby Microsoft Theater this year and with the ESA planning to once again invite consumers to E3, the LACC's limits are likely to be tested next summer.
"E3 2018 broke records, and we sold out of both exhibit space and attendee badges," said interim CEO Stanley Pierre-Louis. "We are confident that, through the continued creative innovations delivered by our participating member companies, E3 2019 will deliver the same kind of excitement and energy.
"This year, we're looking forward to expanding E3 beyond the walls of the LACC and connecting gamers and attendees with incredible video game content throughout the entire LA Live complex."
The press release also features quotes of support from Microsoft, Nintendo and Epic Games - which hosted E3's largest ever booth for Fortnite - plus a list of companies confirmed to be attending.
These include the aforementioned trio, as well as Activision, Betheseda, Capcom, Konami, Square Enix, Take-Two, Ubisoft and Warner Brothers.
The notable absence is of course Sony, which announced last night that it would not be attending E3, nor would it be holding its annual press conference, for the first time in the show's 24-year history.
While Sony claims this is because it will be "exploring new and familiar ways to engage our community in 2019", the decision is almost certainly based on a lack of projects it is ready to announce.
The platform holder's E3 2018 showcase centred around just four flagship titles, all of which had been previously announced, with little to none of the surprises expected from the trade show.
Sony Worldwide Studios' Michael Denny told GamesIndustry.biz at the time this was to break away from the "shallow" press conferences we typically see in June.
But it's also no doubt the best PlayStation could manage while it readies future announcements - including the PlayStation 5 (or whatever the next console ends up being called), which was confirmed last month.
Microsoft has already been capitalising on Sony's absence, with Phil Spencer tweeting the firm has "a lot to share with fans at E3 2019" shortly after PlayStation's announcement.
E3 2019 will be held in Los Angeles from June 11 to 13.