ESA promises "to shake things up" for E3
Trade group also promises upgraded security in wake of leaking media members' personal information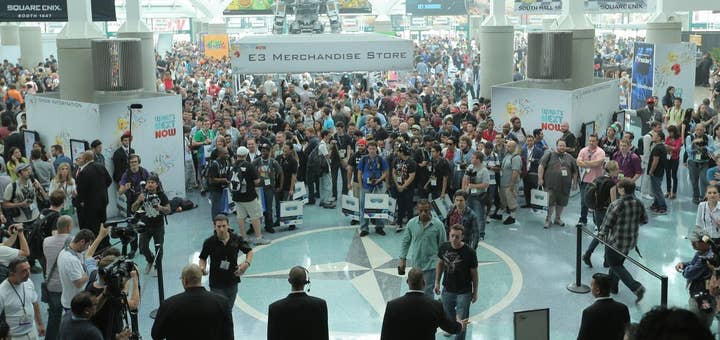 From the ongoing absence of big names like Sony and EA to the mishandling of media registrants' personal information, the Electronic Entertainment Expo has seen a few setbacks in recent years. The event organizers at the Entertainment Software Association today released a statement to address some of the concerns around the show, saying it is "committed to keeping E3 at the level you've come to expect."
"You'll be happy to know that we're not producing E3 2020 in a vacuum," the group said. "For E3 2020, we're collaborating with industry insiders and new creative partners, including the tastemakers at iam8bit.com, to reinvigorate the show and, frankly, to shake things up. We are well down the path on the development and production of a large, super fun floor experience that celebrates gaming culture in exciting new ways."
More specific details on that are expected in the coming weeks, but the ESA said that the show floor would feature gatherings for people to play and celebrate games, with "experiential zones that delight the senses." It also promised to be "incredibly inclusive, celebrating all aspects of our industry." Beyond that, the group solicited ideas on how to improve the show, asking people to email their thoughts to suggestions@e3expo.com and promising "no idea is too large or too small."
The ESA also sought to reassure attendees that it has overhauled its processes to avoid a repeat of last year's registration leak. (The ESA's previous procedures had left multiple years of attendee information readily available, although only one year's was widely spread.)
"You should also know that we've upgraded our media registration process, which received a lot of attention this past summer," the group said. "Earning back your trust and support is our top priority.
"That's why we rebuilt the E3 website with enhanced and layered security measures developed by an outside cybersecurity firm. This included updating our data management processes, including the handling of personally identifiable information, and we will no longer store that data on our site. We have also changed our registration practices and will collect the minimum information necessary to complete your registration."
Registration for E3 2020 will open February 15. The show itself will take place June 9-11 in Los Angeles.