ESA names Stanley Pierre-Louis CEO
Trade group's newly appointed head downplays reports of disarray and concerns about E3, crunch, loot boxes, and the WHO's decision on gaming disorder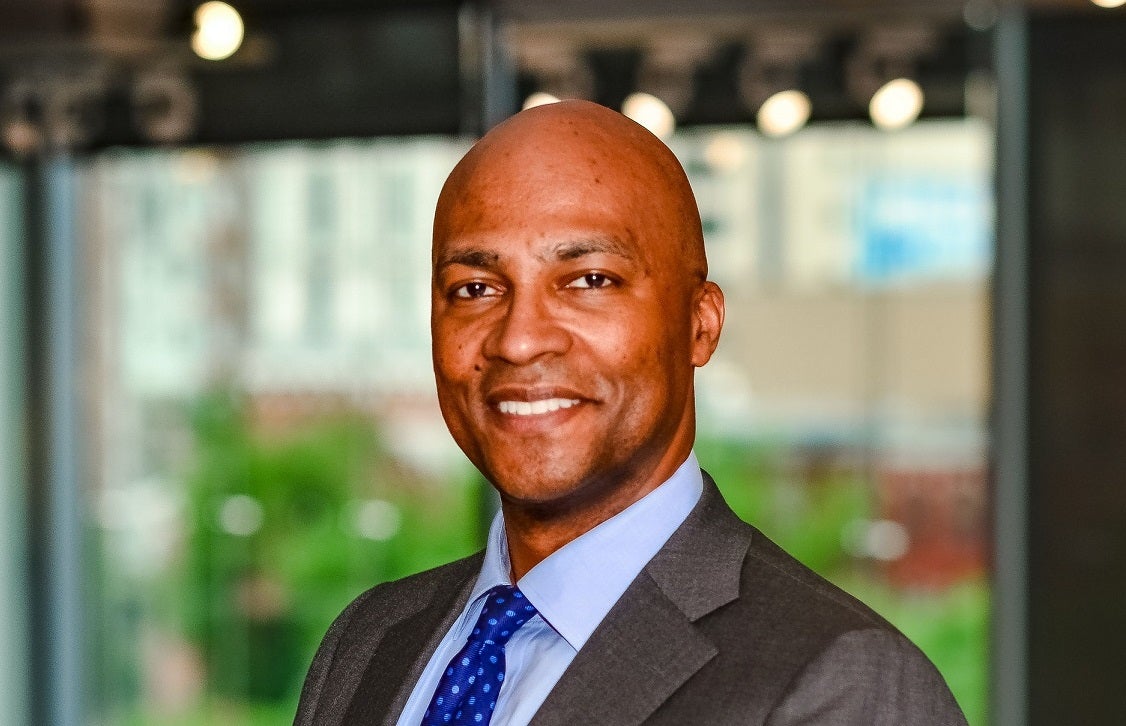 The Entertainment Software Association today removed the "acting" tag from the title of its acting president and CEO, Stanley Pierre-Louis.
Pierre-Louis first joined the group four years ago this week, signing on as its general counsel. He had been leading the ESA on an interim basis since October, when ESA president and CEO Michael Gallagher stepped down from the organization. Pierre-Louis spoke with GamesIndustry.biz this morning to discuss his appointment and a variety of topics the industry is facing.
"What we're excited about here at the ESA is being able to shine a light on this great moment for the video game industry," Pierre-Louis says. "We are the benchmark in American culture and the American economy when it talks about job creation, innovation, creative expression, audience engagement, and consumer protection. And we have an opportunity to tell more of our story so others understand the impact we have on American culture, and it's a very positive one."
We spoke with Pierre-Louis about a variety of issues in February, but in addition to his now-permanent position, there have been developments on a number of crucial subjects. The most recent development we wanted to ask Pierre-Louis about actually came just last Friday, when Variety published an unflattering report about internal issues at the group, calling it an organization in disarray, with "a toxic environment rife with internal politics, witch hunts and in-fighting." When asked for the ESA's reaction to that report, Pierre-Louis downplays its relevance.
"We are an organization that looks forward and thinks about how we best benefit industry," Pierre-Louis says. "What I see here are people excited about working for our industry, who are focused on the challenges ahead and can meet that challenge through their great skill and expertise in what they do."
"We view our opportunity with E3 to sustain the magic it brings to industry, and to evolve it to what industry needs"
The ESA does have a number of challenges ahead of it at the moment, among them what to do with its showcase marketing event, E3. The show has tinkered with changes over the years, adding a limited number of consumer tickets for sale and an E3 Coliseum event of interviews and presentations for attendees, but ESA member Sony has publicly pushed for the show to become less a trade venue for major announcements and more a "fan festival of gaming."
"E3 remains a special moment for our industry," Pierre-Louis says. "That week really shines a light on the best we have to share with the world, whether it's hardware, software, other products and accessories. It's a magical week and we want to make sure that stays, but the show continues to evolve... We view our opportunity with E3 to sustain the magic it brings to industry, and to evolve it to what industry needs."
Loot boxes are another point of concern as last week US Senator Josh Hawley promised to introduce legislation that would ban loot boxes for games aimed at children, and require games for adults to prevent kids from accessing loot box features. Despite the incoming challenge, Pierre-Louis believes concerned parents and industry detractors can be won over.
"We as an industry provide consumers with the most robust information about the games they play and the tools to manage how those games get played," Pierre-Louis says. "As an organization that advocates for industry, particularly in the legislative forum, we always look for opportunities and have taken the opportunities to share with Senator Hawley and others about the great work we already provide. And as they learn more, they see our industry understands its responsibility to consumers and takes it seriously."
Tangential to the loot box debate has been the World Health Organization's inclusion of gaming disorders in the latest revision to the latest revision of International Compendium of Diseases. While the ESA has not been able to persuade the WHO to reverse course on that inclusion, Pierre-Louis downplays the significance of it.
"That [World Health Organization] classification [of gaming disorder] does not imply that gaming disorder exists"
"That classification does not imply that gaming disorder exists," he says. "And you'll note they veered clear of the word addiction, which is a word that has a very specific medical term. There is no medical consensus that either occurs. In fact, in a report last week on ABC News, Dr. Michael Rich indicated he had never seen a case of video game disorder in and of itself, that there is always an underlying issue, be it ADHD or something else. So we opposed this move by the World Health Organization, but we also recognize that there should be no implication that this exists.
"What we do believe is that we provide tools so that those who need to manage time spent on games -- for example, kids -- that parents have the tools they need to manage the time their kids [spend] on devices."
Finally, the discussion of crunch in the industry has continued unabated, as more ESA members have come under fire for working conditions at their studios, most notably Epic Games for its years-long crunch on Fortnite and Warner Bros. Interactive Entertainment for NetherRealm Studios, which has produced the Mortal Kombat and Injustice franchises. Given how much time, effort, and money the ESA spends through its ESA Foundation to bring new talent into the industry, what is it doing to keep its member companies from driving people away through crunch, gender discrimination, and other problems for which the industry has developed a reputation?
"Our members strive to have the best workplaces possible to create the best work possible, and that's what you see in the products they release, the ecosystems they build, and the devices they make," Pierre-Louis says. "The specifics of our member companies and their employees really rests with them. But what we know of our industry and our member companies is that they are very focused on creating dynamic workplaces so their teams can produce a high quality of work."
Looking forward, Pierre-Louis says the biggest thing the ESA could accomplish in the coming years is simply to educate people on the positive impacts games make on their lives.
"It's interesting that video game technology is being used from everything from the games we love to play to healthcare, to education, and even space travel," he says. "We're seeing astronauts are using augmented reality technology to get ready for trips to the space station. We're seeing healthcare providers are using video game technology to help detect dementia, to help with Alzheimer's, or to teach kids about cancer they may be going through. We're seeing it used in education in games like Minecraft Education to teach kids about STEM-related topics...
"Video games play a role in our lives in massive ways, in positive ways, and our biggest opportunity is to tell that story."