Epic: "Next gen is here, it's a PC"
Epic's Fortnite will be primarily PC and will be the first Unreal Engine 4 title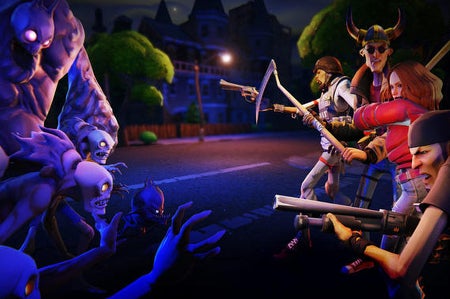 Comic-Con is well under way and the Epic panel has shown off new information about the previously teased Fortnite title. Cliff Bleszinski's newest game will in fact be the first title to run on the highly anticipated Unreal Engine 4.
"Next-gen is here. It's a high-end PC," said Bleszinski during the presentation. He later tweeted, "To be clear - Fortnite is PC primary and first, but we wouldn't rule out the possibility of other platforms later."
For now though, Fortnite will indeed be a PC-exclusive game, according to information from Epic during the panel.
Fortnite was originally teased at the Video Game Awards back in December of 2011; the game was apparently inspired by Minecraft thanks in part to day/night, building/defending principles seen in the game.
Bleszinski has stated that the title will not be a zombie survival game, after many gamers commented on the debut trailer's ending which features various characters readying to fight off a zombie horde.