Epic Games Store tops $680 million in player spending
Storefront touts 108 million PC customers a little over a year after launch, extends weekly free game promotion through 2020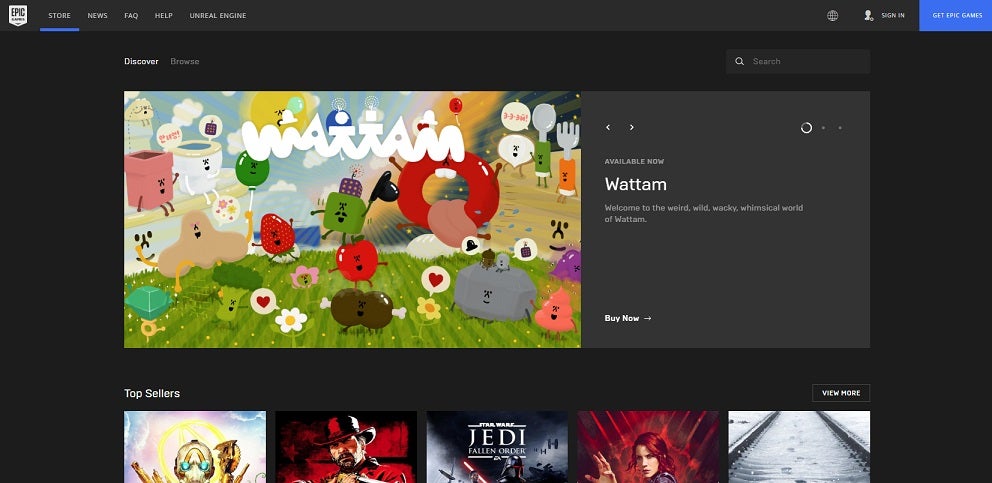 Epic Games today offered an update on the growth of the Epic Games Store. Launched in December of 2018, the store to-date has racked up $680 million in spending from 108 million PC customers.
While much of that total can be accounted for by Epic's own hit Fortnite, the company noted that $251 million has been spent by players on third-party PC games.
One of Epic Games Store's biggest selling points for customers has been its distribution of free games. When the Epic Games Store launched, Epic founder and CEO Tim Sweeney promised it would offer one free game every two weeks throughout 2019. It actually surpassed that mark, so far providing 73 free games to players that have been downloaded more than 200 million times put together. The program has been successful enough that Epic also announced today it will be offering weekly free games throughout 2020.
The other big selling point came in the form of exclusivity on the PC versions of anticipated games. That also seems to be drawing consumers, as Epic's list of the most popular Epic Games Store titles consisted of nine third-party titles, all of them exclusive: World War Z, Satisfactory, Dauntless, Untitled Goose Game, Outer Worlds, Borderlands 3, Metro Exodus, The Division 2, and Control. An Epic representative clarified for GamesIndustry.biz that list was based on sales, and does not include free-to-play titles.
This is not the first time Epic has provided an update on Epic Games Store sales. Last March, less than four months after launch, Epic's David Stelzer told developers the store was nearing $500 million in gross revenues. However, Epic said shortly thereafter that Stelzer misspoke and that number wasn't accurate.