Epic Games gauging interest in monthly Fortnite subscription
If implemented, subscribers would receive Battle Pass, early access to free skins and regular V-Bucks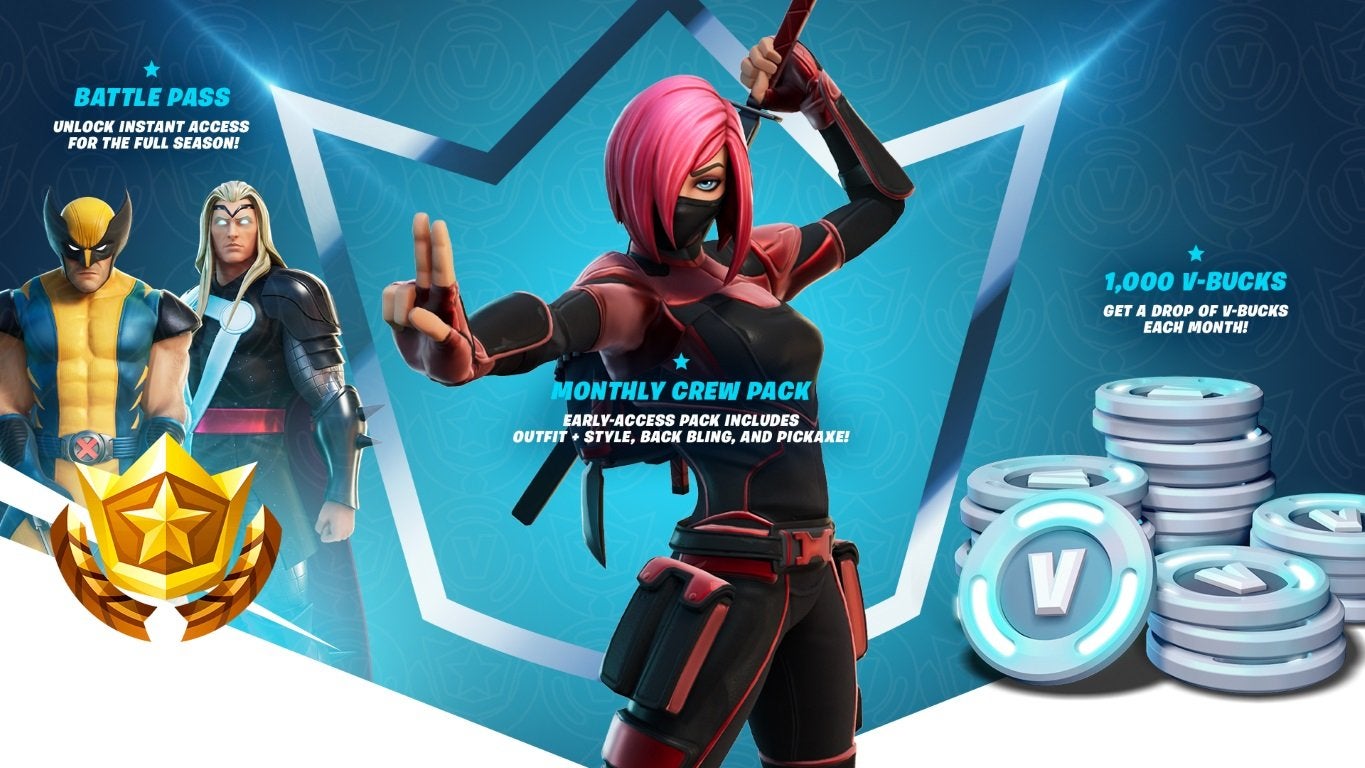 Epic Games is considering introducing a monthly subscription to Fortnite and is gauging interest via a player survey.
Shared by Twitter user FireMonkey, who focuses on Fortnite news and leaks, the survey asks players to indicate whether they would be willing to pay monthly for additional benefits, and which benefits they would expect.
The subscription would generally offer the Battle Pass for the current in-game seasonal events, early access to the monthly crew pack of free skins, and 1,000 V-Bucks ($8 / £6.50) per month to spend on in-game items.
Alternative suggested benefits included discounts on V-Bucks and other shop items, a weekly stipend of 1,000 V-Bucks, and more.
Suggested prices ranged from as high as $18.99, although Eurogamer reports a $5 option was also available.
Epic Games declined to comment on the subscription proposal to Eurogamer.