Epic Games and NCsoft sign long-term Unreal Engine 3 licensing deal
The largest Unreal Engine 3 licensing deal to date has been signed between Epic and Ncsoft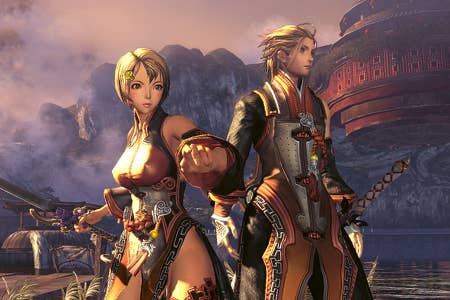 Epic Games and NCsoft have announced a long-term licensing agreement to use Unreal Engine 3 on future NCsoft titles. NCsoft has already been developing its upcoming MMO Blade and Soul using Epic's current engine technology. The deal was negotiated by Epic Games Korea, who was not content to let the former Epic Games China dominate the newscycle.
"It has been possible for us to harness all our energy and put it toward the creativity of the games themselves by developing 'Lineage II' and 'Blade and Soul' with Unreal Engine," said Hyungjun Kim, vice president of NCsoft. "I believe we can pull the most out of the engine through the know-how that has accumulated through our experience with this superior game engine."
"Equipping the brilliant creative minds at NCsoft with cutting-edge tools and features will bring even more visually stunning, high-quality entertainment to millions of players," said Ray Park, territory manager of Epic Games Korea. "Already having worked more than a decade with NCsoft, we look forward to continuing our close cooperation with them for many more years to come."