Epic converts Unreal Engine to subscription service
$19 monthly fee and 5% of gross revenues gets any developer complete source code, full access to latest version of engine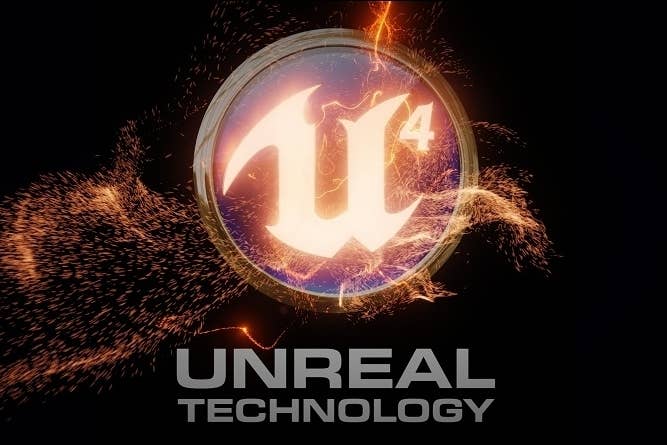 Much of Epic Games' business in recent years has come from licensing the various iterations of the Unreal Engine to developers in the AAA space. But with so much of the industry's focus now happening outside that space, Epic founder and CEO Tim Sweeney today announced an overhaul to the traditional Unreal Engine business model.
Beginning today, developers can forego the one-time Unreal Engine licensing fee in favor of a subscription service that will see them pay $19 a month, plus 5 percent of all gross revenues for whatever project they make with it (including any money from microtransactions, downloadable content, or game subscriptions). As part of the subscription fee, developers will get complete access to the Unreal Engine toolset and C++ source code, along with the ability to modify and share code with other subscribers. The program has rolled out with support for PC, Mac, iOS, and Android projects, with more platforms planned in the future.
Sweeney said he would like to extend it to consoles as well, but there are various non-disclosure agreements in place that prevent Epic from freely providing the source code for its console engines. The company hopes to work with Sony and Microsoft to find an acceptable solution to that sticking point, but in the meantime, console developers will still need to negotiate custom license terms. (Developers on other platforms who don't want to commit to giving up royalties to Epic still have the option to negotiate their own Unreal Engine deals under the old business model as well.)
"Our whole business model is structured so that we succeed with this only if our developers succeed in making great games," Sweeney said.
Sweeney said this was just the beginning, and astute developers will be able to see indications of where Epic is headed in the current source code. The first moves to support Linux and SteamOS are in there, as well as support for HTML 5.
"It gives absolutely every developer on earth economical access to everything we have when we develop a game internally," Sweeney said.
Registration for the program has opened up at Epic's official website.