Employees say "sheer desperation" drives GameStop's aggressive sales tactics
Chain focuses on pre-orders and buying used phones, with the potential threat of termination for staff who miss targets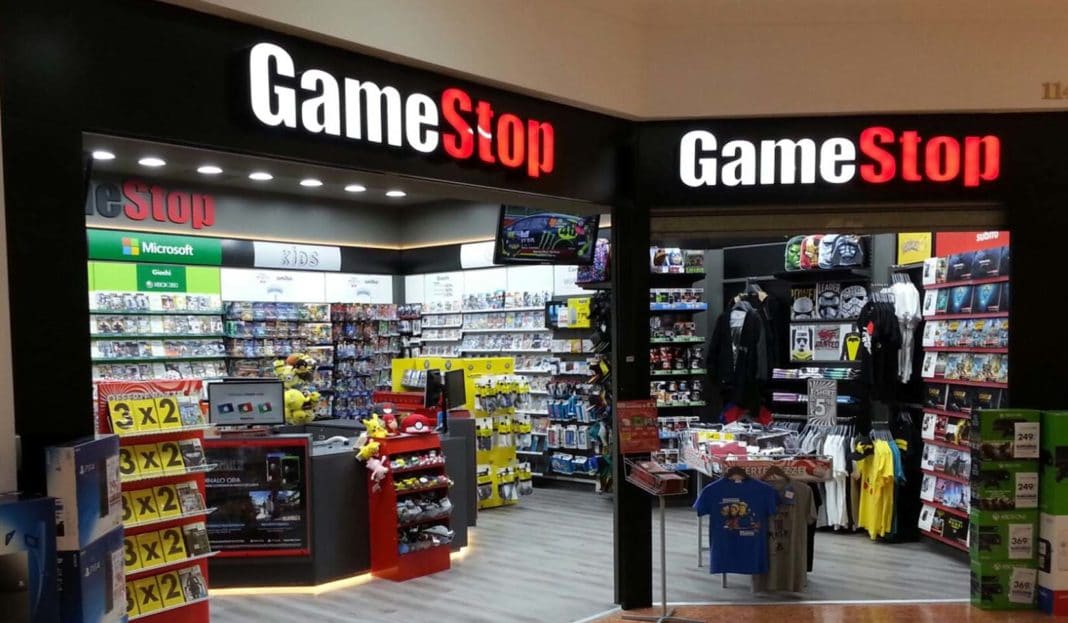 An extensive report into the state of GameStop has shown that the company's financial troubles have made it desperate to increase sales, often to the detriment of its staff or even its customers.
Polygon spoke to several current and former employees, including store managers and members of the corporate office, who spoke of the "sheer desperation" the retailer showed when it comes to making profit.
GameStop's financial results have not made for happy reading over the past few years, with its latest results reporting that sales around Christmas 2019 were "well below expectations."
As such, the company has lowered its full-year guidance again, but management remains confident that this year's launch of PlayStation 5 and Xbox Series X will deliver a much-needed boost in sales.
Employees (speaking to Polygon under condition of anonymity) are less convinced, pointing to ongoing aggressive sales tactics and a strict focus on sales targets that are doing little to counter the decrease in footfall.
The shift towards digital has hit GameStop particularly hard, with one employee claiming "Fortnite is killing the games industry," explaining that many customers under 18 only come in to purchase V-bucks and not other games.
GameStop has been trying to participate in digital sales by selling cards with download codes for full titles, virtual currency or DLC. These items do not make much profit but do generate a lot of revenue, and take up very little space in the store. However, some employees believe this is driving more customers to opt for digital purchases in future.
The pre-owned business, which has historically been a major source of revenue for games retailers, has also suffered -- both from the shift towards digital, and customers' ability to sell unwanted games for more on sites like Facebook Marketplace or eBay.
To compensate, GameStop is becoming increasingly focused on buying, refurbishing and reselling used hardware -- and not just consoles. For years, the company has been dealing in second-hand smartphones and tablets, and staff reports the focus on this has become "obnoxious."
Polygon reports it has seen target sheets where managers are expected to have given quotes for a phone purchase to 50 customers per week, with the goal of getting five to sell their phone. Other targets include collecting ten customers' contact information every day, with other priorities being to drive pre-orders or sign people up to GameStop's reward schemes.
In fact, sales targets across the board have become so strict, one employee said failure to meet these goals was punished with warnings and eventually termination in their district.
One long-serving manager said: "I recently had a visit from a senior manager who said that close [to hitting target] isn't good enough. If you aren't hitting the goals set, you are failing."
Another manager said that, aside from major holiday sales periods, their store was "missing our daily sales plans almost every single day."
In terms of game sales, the retailer is concentrating more and more on pre-orders, encouraging staff to urge customers to pre-order games they want. Employees are even expected to read out lists of upcoming games in the hopes of securing pre-orders for other titles.
One manager claims that the algorithm has been changed, limiting the number of unordered copies sent to stores: "We used to get an extra copy for ever three games that were pre-ordered. But now it's more like one extra for every five."
Another managed noted that customers hoping to pick up smaller titles will most likely need to pre-order to ensure their local store gets it in stock. It is not clear how much of these stock restrictions are due to GameStop, versus supply issues from publishers and platform holders.
Conversely, the retailer reportedly orders excessive amounts of merchandise if certain items sell, as these offer much higher profit margins. But the result is excessive stock sitting in store rooms unsold.
One manager said these restrictions actually contributed to their store failing to meet targets, convinced they would have "made a ton more money on Christmas week if we just had some systems in stock."
Most of the employees spoken to did not express confidence about the company's future. One former store manager predicted GameStop will close 1,000 of its 5,600-plus stores this year because "the games retail market is dying."
You can read the full report at Polygon.
Last year, GameStop unveiled plans to reinvigorate its stores by renovating them and launching new ones that focus on specific areas like retro games. These pilot stores are currently being tested in its home market of the US.