Ellen Page: The Last Of Us "ripped off my likeness"
Inception actress displeased by her lookalike Ellie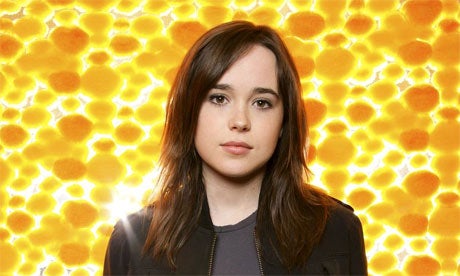 Actress Ellen Page has used a Reddit AMA session to express her displeasure at similarities between herself and The Last Of Us heroine Ellie.
"I guess I should be flattered that they ripped off my likeness, but I am actually acting in a video game called Beyond Two Souls, so it was not appreciated," she said in post about the Naughty Dog title.
If anything Naughty Dog toned down Ellie's likeness to Page between reveal and launch, but put the change down to wanting to better reflect the actress playing Ellie, Ashley Johnson.
"After delving further into the game's narrative over the past few months, we decided to modify Ellie's model to better reflect Ashley's personality, and also resemble a slightly younger teen more fitting to the story," said creative director Neil Druckmann last May.
"We're happy with the final result shown in the cinematic we have released today, and hope the fans like her too."
Page is currently the star of Quantic Dream's latest title, Beyond: Two Souls, and spoke about the game during her AMA.
"We did do our own motion capture. The suits are not that bad actually...it is sort of nice to not sorry about wardrobe. Willem is an incredible actor and I loved working with him," she said of the project.
"I played video games more when I was a kid. I had Sega Genesis and was a HUGE Sonic fan. I also love the NHL games and played them with my brother all time. Then I was super into Playstation and loved the FIFA games. I recently played my first video game in a while. I played the latest Tomb Raider and really enjoyed it, finished in about 12 hours."