Elder Scrolls MMO to be announced in May - report
Sources reveal details of Bethesda's first MMO release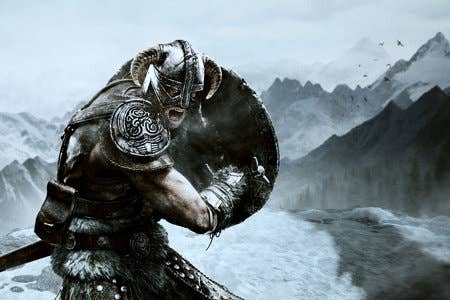 Bethesda will officially announce The Elder Scrolls Online in May 2012, Toms Guide reports.
According to several anonymous sources, the game will be set around 1000 years before the events of the recent smash hit, The Elder Scrolls V: Skyrim, and several hundred years before the events of any other game in the series.
It will feature three playable factions, each represented by an animal: a dragon, a lion and a bird of prey.
Further details of the game remain a secret, but the sources claimed that Bethesda will announce the game in May, ahead of E3 and Quakecon in the summer.
At the start of this year, Bethesda ended its long-running legal battle with Interplay over the rights to a Fallout MMO at a cost of $2 million. As a result, it was widely believed that Fallout would be the company's first MMO project.
However, a May announcement would suggest that The Elder Scrolls Online has already been in development for some time. The timing would also be right to capitalise on the public excitement for Skyrim, which shipped 10 million units in 2011 despite only being released in November.
Update: Bethesda has issued us a "no comment" when questioned on the report.